General Plumbing Services Throughout Central Ohio
Our state licensed, and fully insured plumbers have all the knowledge necessary to repair a wide variety of problems. In most cases, they can be on site on the same day you give us a call! We also offer our professional plumbing services to commercial customers as well so that problems of any size or scope can be fixed without any problem. If you're online looking for a local "plumber near me" or a "plumbing company nearby" that can take care of plumbing installations, plumbing repairs, and routine maintenance — you need to look no further than Bexley Plumbing & Drain!
Prompt and professional plumbing services are always a quick and painless phone call away when you choose Bexley Plumbing & Drain. We are Greater Franklin County and Central Ohio's best local plumbing experts. We handle all types of residential and commercial plumbing-related services throughout Central Ohio. We also offer emergency plumbing with a 24-hour plumber on call at our local call center. Our high-quality plumbing solutions make us one of the top plumbing contractors in all of Central Ohio. We repair all types of plumbing problems in a timely and affordable manner. We also believe in treating our customers the way we would like to be treated if we were in their shoes. Our local, state-licensed plumbing technicians have worked in the plumbing industry for more than a decade. We stand behind every job we perform and offer warranty coverage you won't find anywhere else.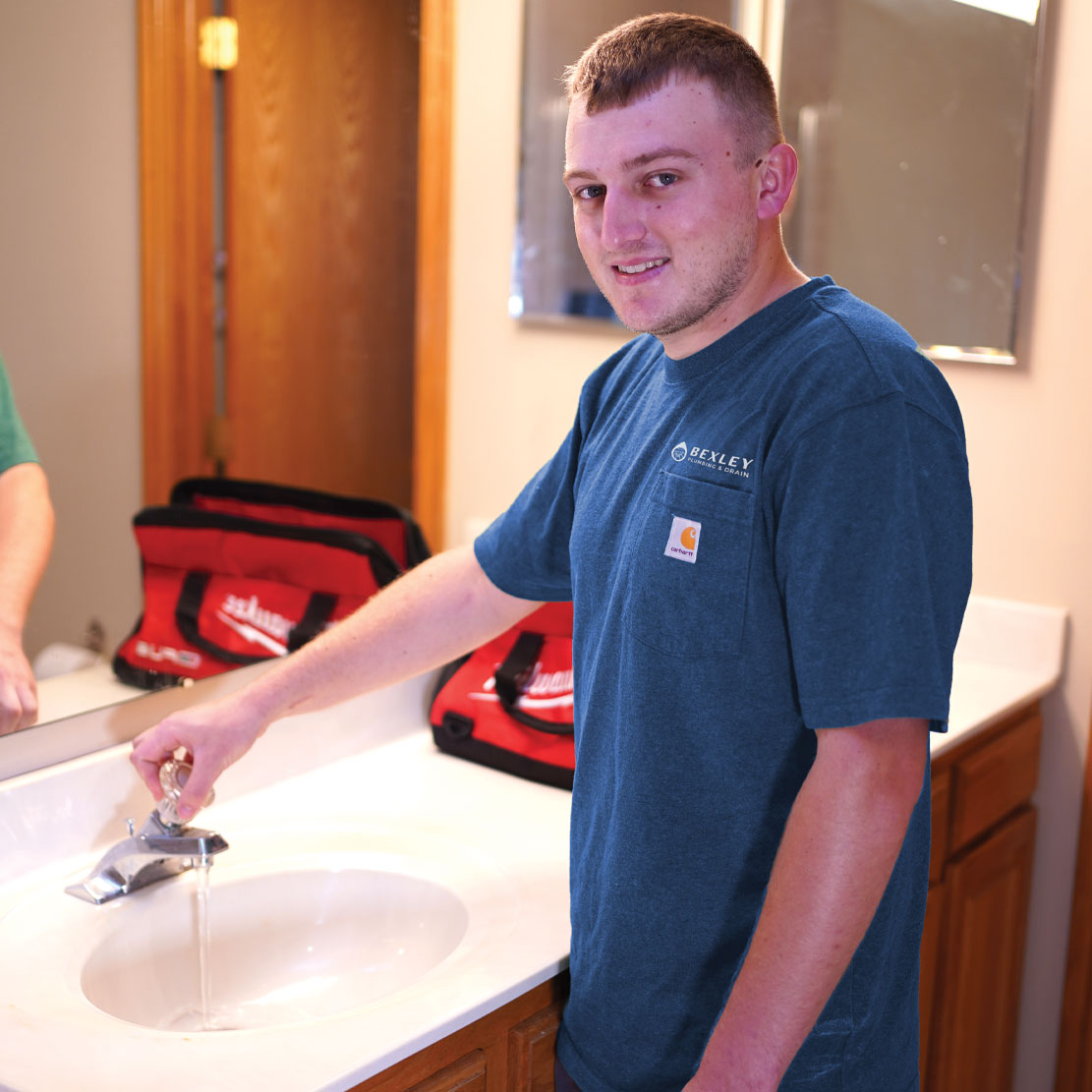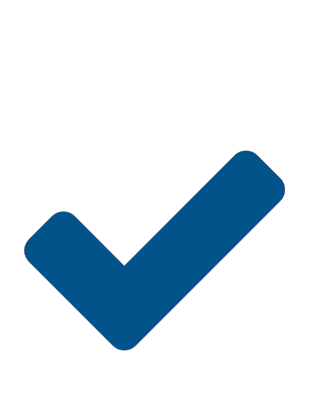 We're friendly and professional
We'll treat you with respect, and we'll always be on time.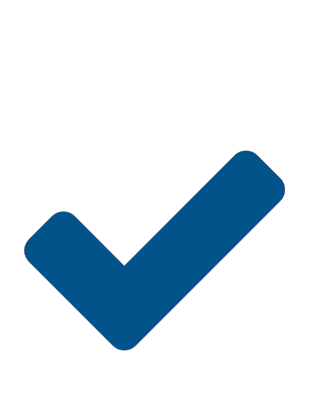 We're knowledgeable and experienced
Our plumbers have years of experience in the plumbing industry, so they can tackle any issue that comes up!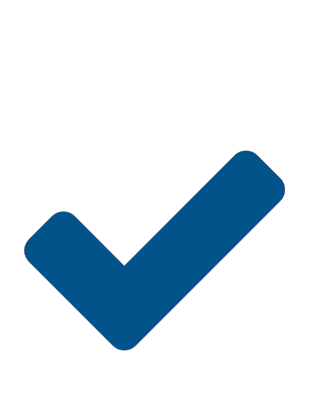 We're honest and reliable
We make sure everything is completed properly before leaving your home or business premises at the end of each day (or night).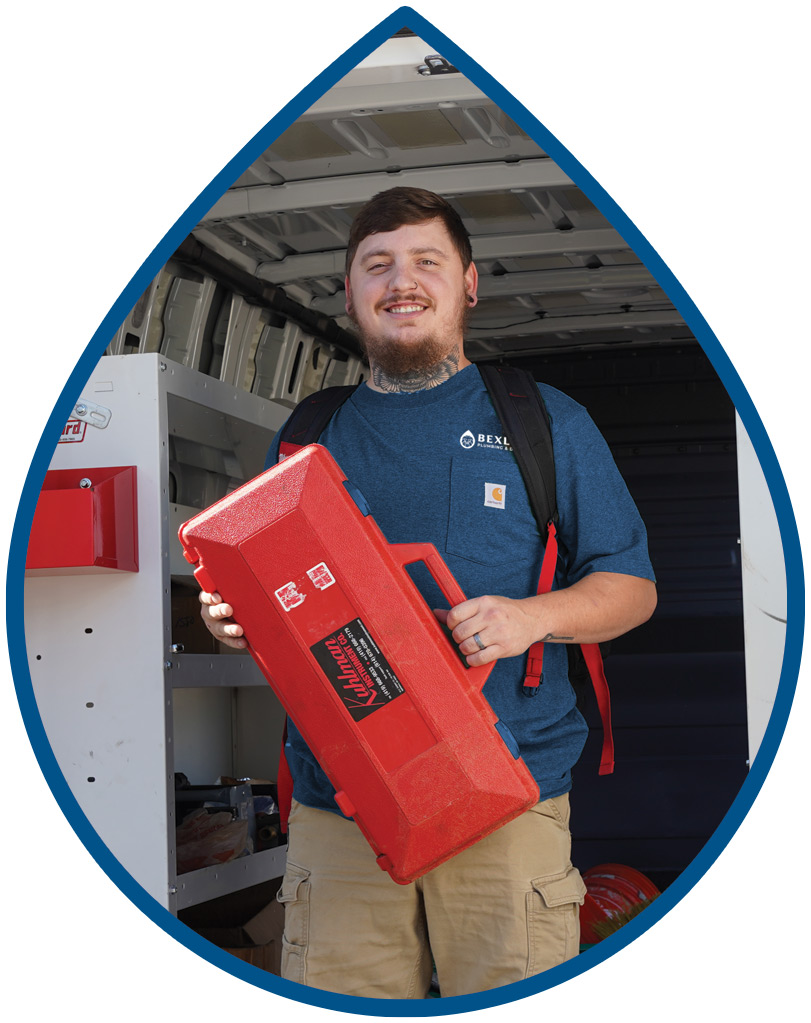 Plumbing Repairs, Plumbing Installation

s

&

Plumbing

Maintenance in

Greater

Columbus, OH
Have you been experiencing problems with the plumbing system or plumbing appliances in your home or business? If your plumbing isn't up to par, we encourage you not to let it to dampen your spirits or become a drain on your finances. If you need professional plumbing services, you need a professional plumber that's responsive and prompt. You want someone who doesn't charge an arm and a leg and can get out to your home in a timely manner. So who do you call? You call Bexley Plumbing & Drain! We are always a fast and easy phone call away! We offer prompt, professional and affordable plumbing products and services that don't become a drain on your bank account. No matter what type of plumbing needs you have, our professional plumbing technicians are always happy to come over immediately to help!
Because problems with plumbing can pop up at any time without any warning, you need a 24 hour plumber who doesn't strictly work from 9 to 5. Your home or business's plumbing doesn't take breaks for weekends, evenings and holidays so neither do we! We are always available!
Professional Plumbing Winterization Experts in Columbus, OH
Needing to protect your pipes from freezing this winter? Wanting to protect your home's water heater and water-related appliances? Professional plumbing winterization protects pipes and appliances that hold water. Winterization prepares plumbing related equipment and appliances from Central Ohio's freezing cold temperatures, which can wreak havoc otherwise. Winter weather causes expensive damage to plumbing-related equipment, unprotected pipes and plumbing-related appliances. If there's water in your plumbing equipment, plumbing appliances and pipes that freezes during the winter, it can expand and cause all sorts of expensive damage and other problems. This ice expansion can put pressure on pipes, which can end up costing a small fortune in plumbing damage and pipe damage or broken pipes. Because we've been bombarded by calls after a strong freeze, we strongly suggest making sure your plumbing is prepared for Ohio's freezing weather.
We at Bexley Plumbing & Drain don't want this happening to you or your commercial property! We strongly suggest you winterize your plumbing equipment, plumbing system, pipes and plumbing-related appliances, especially if the place might sit empty or go without heat for a long period of time without water running through the pipes. As part of our plumbing winterization services, we drain out the water inside water heaters and inside water tanks. We also drain all the water from your pipes, and use an antifreeze solution inside of all the plumbing fixtures.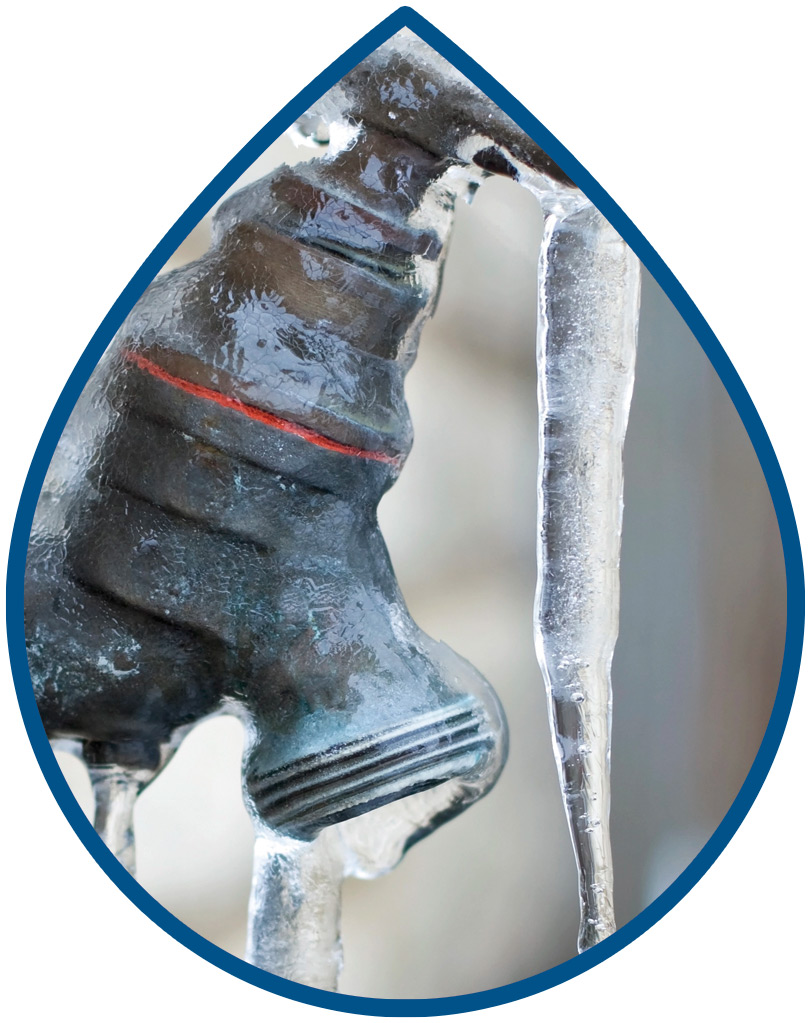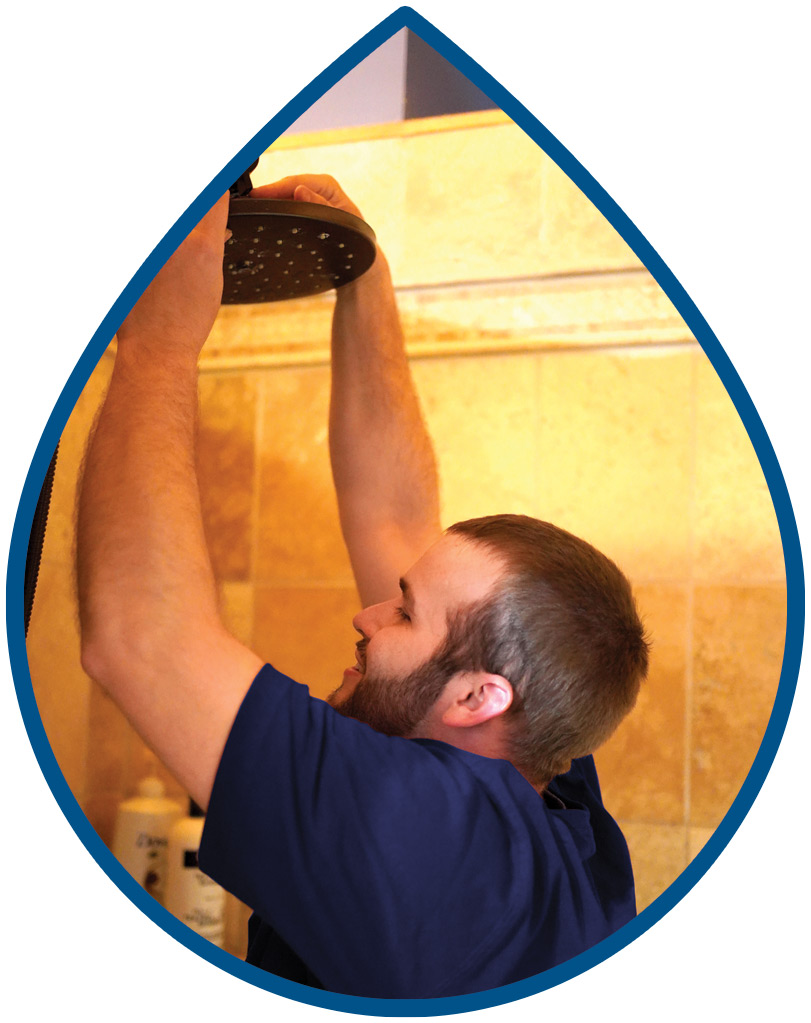 Professional Plumbing Inspections in Central Ohio, OH
If you aren't sure, you should have a plumbing inspections performed by our affordable plumbing inspectors. Our master plumbing inspectors check several important areas of a plumbing system. At Bexley Plumbing & Drain, our plumbing inspections are performed by state licensed plumbing technicians that help you avoid any sort of wear and tear associated with clogs, pipe corrosion, pipe leaks, and busted tubes, all of which can cause water damage, flooding and other property damage.
Our professional plumbing inspectors at Bexley Plumbing & Drain perform a comprehensive inspection of your whole plumbing system (from below ground to inside and throughout the home) during our standard plumbing inspection. Our professional inspection services are priced affordably low and our plumbing inspectors are trained to find any problem areas that might develop on the horizon. We inspect every aspect of your plumbing system to find minor problems before they turn into major headaches and plumbing emergencies. Regular plumbing inspections performed by a professional technician like Bexley Plumbing & Drain can help guarantee everything is up to par and fully operating the way you need it to without any issues or concerns. We help you prevent plumbing problems that often catch homeowners off-guard down the road and cause major damage that costs more to repair. In short, plumbing inspections help prevent plumbing nightmares and keep your plumbing up to code.
The Best Plumbing Deals for Bexley Residents!

Schedule Diagnostic Call
Schedule Now

Instant Online Estimate
Get a Free Estimate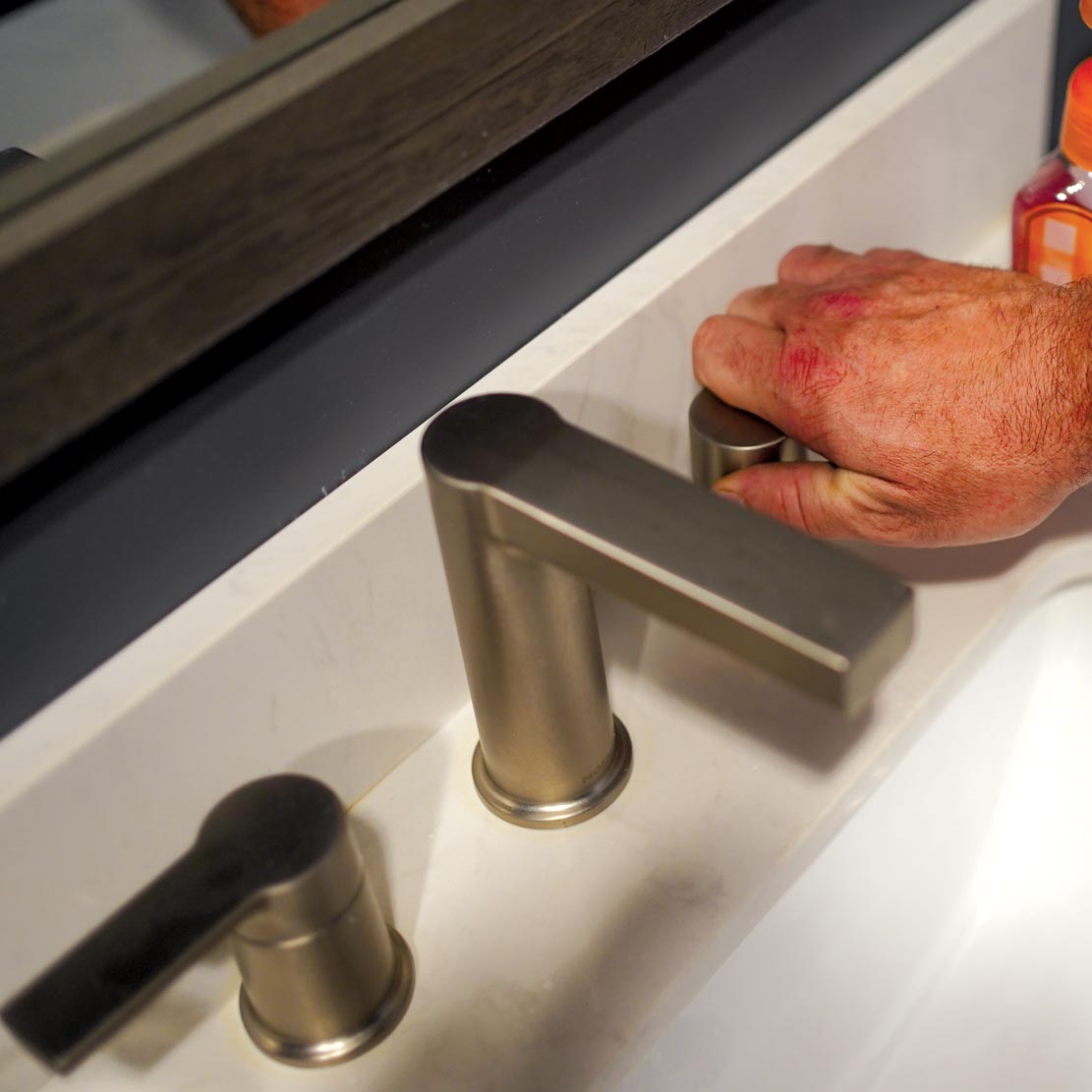 Frequently Asked General Plumbing  Questions
At Bexley Plumbing & Drain, we are always committed to helping our amazing customers and we are here to answer any questions they might have related to their plumbing repair and plumbing maintenance systems. We also answer questions related to HVAC and electrical work, whether online or in person as part of a free in-home consultation. We offer the most quality plumbing solutions at the best prices. Our job is to make sure you're able to live comfortably in an affordable way. We are also 100% committed to complete customer satisfaction across the board. Call us at (614) 368-9371 if you have any questions.
What should I do if my toilet won't stop running?
If your toilet won't stop running, you should check to see if there's excess water building up in the tank. Additionally, you can also check the toilet's flapper to see if it's leaking or needs replaced. After that, check the toilet's float valve. Keep in mind the rubber seal controlling your water in the tank needs to be sealed. It should only release water after the toilet handle is engaged. If this doesn't seem to be the cause of the issue or fix the issue, call the nearby plumbers at Bexley Plumbing & Drain for all your plumbing-related issues. 
Will homeowner's insurance pay for plumbing repairs?
Most of the time, most homeowner's insurance policies won't cover work on plumbing systems or plumbing equipment. Plumbing repairs, regular plumbing maintenance and plumbing inspections are something you pay on your own. However, if you're unaware of a leak or pipe burst and it causes damage to your place, in some cases, a portion of the repair costs can be waived. It all depends on your insurance coverage. If there's any question, we suggest calling our plumbing repair experts at Bexley Plumbing & Drain, especially if you believe you have an insurance claim. 
Why does my drain get clogged?
Drains usually get clogged because people aren't careful of what they put down them, especially in kitchens where the problem is the worst.  Other drains, like the bathroom get clogged because of residues from soap and hair going down.  We recommend homeowners try being more aware of what they're putting down their drain and treat them with a safe cleaner that we at Bexley Plumbing & Drain would be happy to recommend.
Experiencing a Plumbing
Emergency
? Call
Bexley Plumbing & Drain
If you're in need of a 24/7 emergency plumbing service in Bexley, Ohio, look no further than the skilled plumbers of Bexley Plumbing & Drain. Our team is available to take your call at all hours—day or night—to help you with any plumbing issues that may arise. Whether it's a broken water heater or a backed-up sewer line, we'll be on the job right away to get things back up and running again ASAP.
We offer a wide range of services—from drain cleaning to leak detection, pipe repair and replacement—so no matter what type of plumbing issue needs attention, you can count on us for help. We even do inspections before large events like weddings or conferences so that you know everything will run smoothly when it comes time for guests to arrive!
At Bexley Plumbing & Drain, we treat our customers like family because building relationships with long-time clients is something we value highly here at our company. That's why we offer free estimates for all jobs as well as excellent customer service before, during, and after each job is completed by our staff members (you'll never see an unskilled worker behind one).