Plumbing Repair & Plumbing Maintenance in Greater Columbus
Are you looking for a local "plumbing repair person near me" or "plumbing maintenance near me" in Central Ohio? If so, you're in luck! Regardless of what type of plumbing problems you're encountering, your local professional plumbers at Bexley Plumbing & Drain can give you a fast and affordable solution that's long-term and made to last. Our plumbing professionals are always on call (day and night) whether you're experiencing a minor drain blockage or you need an entirely new plumbing system installed. We understand all the setbacks, headaches and frustrations certain types of drain problems, appliance problems and other plumbing problems can cause. Because of this, we are always 100% committed to resolving your plumbing problems in a timely manner so that your home or business can return to complete efficiency without wasting any time.
We offer cheap plumbing repairs and affordable plumbing maintenance and more throughout Greater Columbus and Central Ohio. Furthermore, we offer the following plumbing services every single day of the year. Our list of plumbing services include sump pumps installations, sump pump repairs, repiping services, cheap plumbing maintenance, sewer repairs, sewer mainline cleaning, sewer replacement, drain cleaning, hydro jetting, gas line repairs, gas plumbers, gas line installation, water heater repairs, water heater installations, traditional tank water heaters, tankless water heaters, bathroom plumbing, kitchen plumbing, trenchless sewer line repairs, water treatment services, water softener repairs, emergency plumbing repairs, leak detection, leak repair and much more!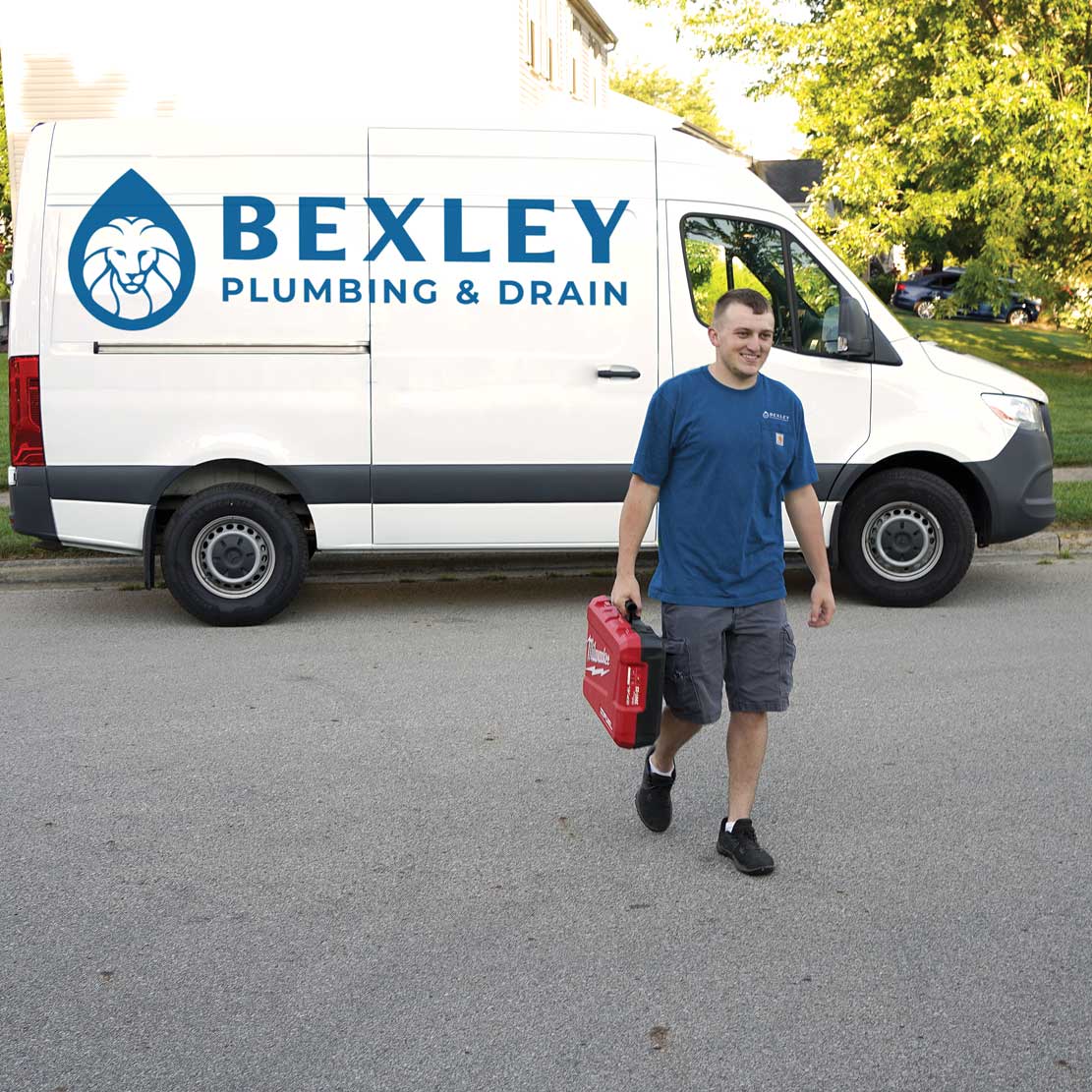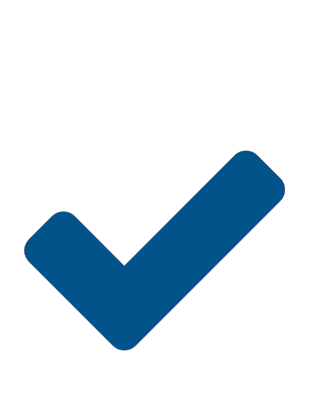 We're friendly and professional
We'll treat you with respect, and we'll always be on time.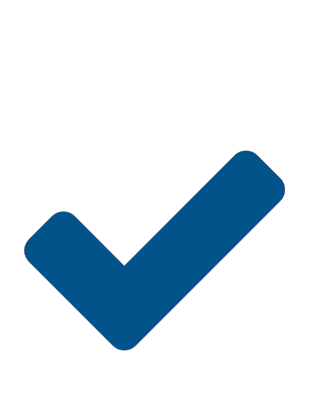 We're knowledgeable and experienced
Our plumbers have years of experience in the plumbing industry, so they can tackle any issue that comes up!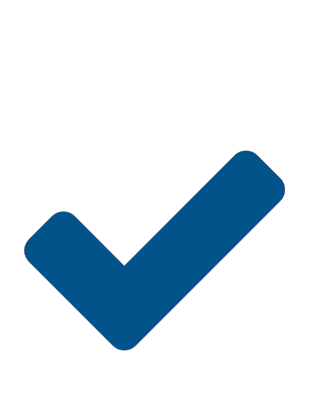 We're honest and reliable
We make sure everything is completed properly before leaving your home or business premises at the end of each day (or night).
What's a Plumbing Emergency?
Plumbing emergencies typically involve problems with your plumbing or water systems that are much more severe than normal. These issues can include damage to pipes, gas leaks, clogged drains, water heater failure, basement flooding and more. Plumbing emergencies can often involve the risk of water damages. They can also compromise the safety of occupants, like problems with gas or gas leaks. Plumbers specialize in gas piping and gas appliances as well as water-related equipment.
At Bexley Plumbing & Drain, our 24 hr emergency plumbers say that some plumbing problems are more common than others, especially here in Central Ohio where water quality is questionable at best. Some of the most common plumbing emergencies include the following: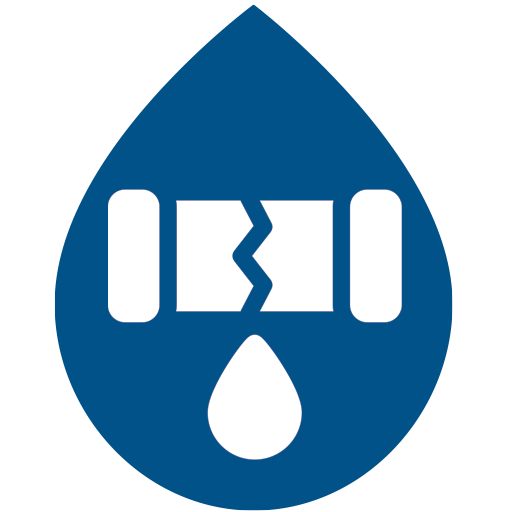 Water Leaks
Water leaks include leaks in water mains, drains, water heaters, pipes, water softeners and other parts of the plumbing system. Sometimes, water leaks can go unnoticed for months or even years. By the time you find out there's water leaking, it might have already caused irreversible damage. Having said that, water leaks can be either invisible or visible.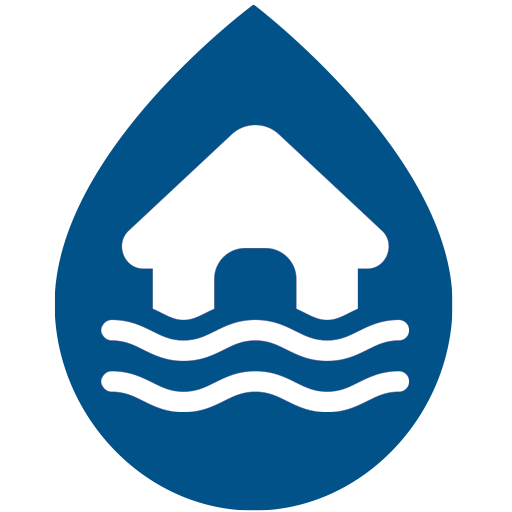 Flooding
Whether flooding issues come from a water heater breakdown or a clogged sewer line or drain blockage, leaking water can damage your home or building and harm your whole plumbing system. These issues can bring about an immediate water problem that needs the expertise of a local plumber like Bexley Plumbing & Drain.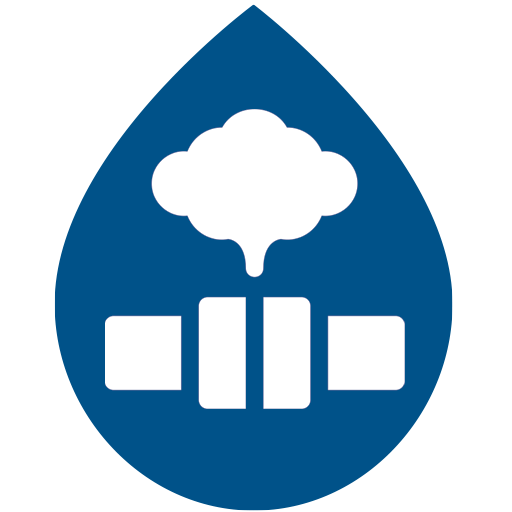 Gas Leaks
Gas leaks are among the most dangerous types of plumbing problems that can develop. If you have a gas leak or suspect you have gas leaking, go outside immediately and get away from the home or building before calling 911 or your gas provider. After you do this, call Bexley Plumbing & Drain as your local gas plumber to repair the problem.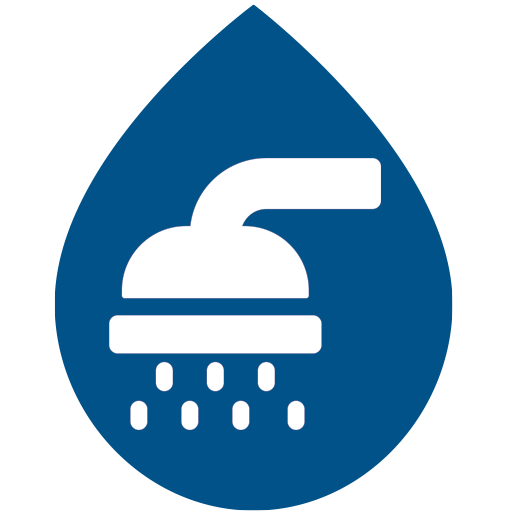 No Hot Water
If you lose your hot water and you're using an electric water heater, check your home's circuit breaker or service panel to make sure the power is on. If you have a gas water heater, make sure everything is still working and you have your gas turned on. After checking the power and the gas, if you have any issues with a water heater that you can't handle, call Bexley Plumbing & Drain.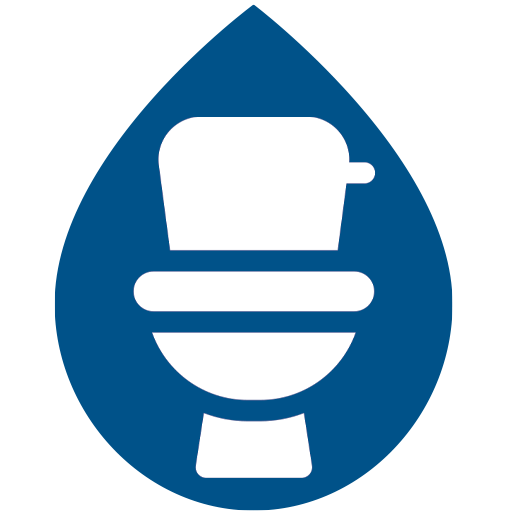 Clogged Toilet or Drain Blockage
Are you needing to use a plunger more often because of a toilet or drain problem? Is your toilet, sink or drain backed up? If so, you might have a blockage down the line in your plumbing system you might not be reaching. You could end up pushing a clog down the drain deeper and creating an even bigger problem further down in the pipes. If you have clogging issues call Bexley Plumbing & Drain.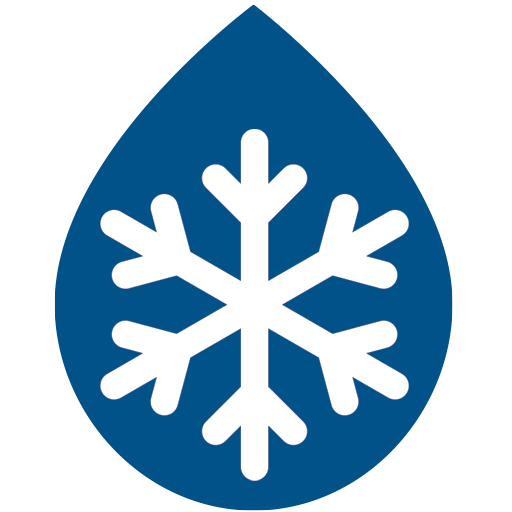 Frozen Pipes
Pipes are known to freeze in colder areas, especially during the winter months when temperatures drop below zero for any amount of time. This freeze can make the tubing or pipes bulge and it can cause pipes to burst as well. If you don't want your pipes damaged or if you have frozen pipes, give us a call at Bexley Plumbing & Drain.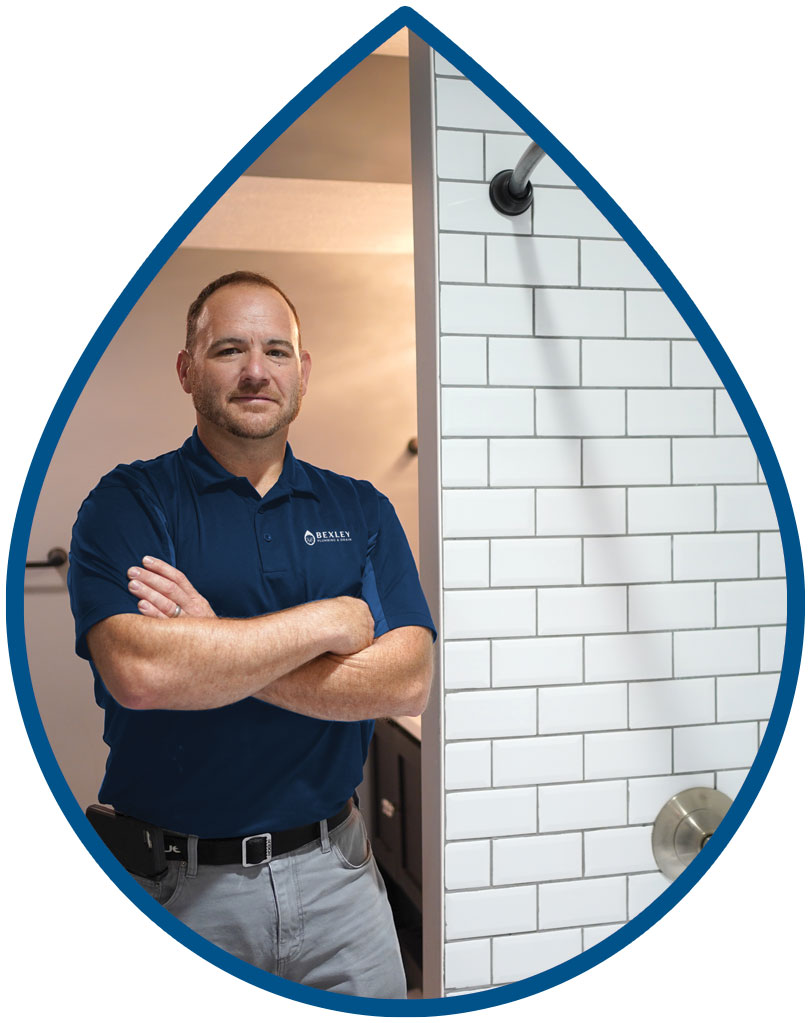 Drain, Pipe, Sewer Maintenance Services in Columbus, OH
Bexley Plumbing & Drain is your local plumber for all types of drain, pipe and sewer maintenance in Greater Columbus, Delaware, Canal Winchester, Lancaster and surrounding areas. We also have electricians on staff. If you need professional plumbing maintenance to avoid water line problems, drain blockages, sewer problems, or pipe repairs in your home or business, you can depend on Bexley Plumbing & Drain. We offer plumbing maintenance for plumbing systems and household appliances that make them last as long as possible.
We offer reliable, affordable plumbing maintenance services that help you to prevent all types of drainage, water line, drain line, and sewer line problems and also help you save money. We also offer residential plumbing maintenance plans to protect your residential or commercial property's plumbing system and plumbing-related appliances all year. We can help you keep your plumbing working in prime condition for as long as possible without it ever costing you an arm and a leg for replacement or repairs. We believe in helping you keep your plumbing systems and water systems well-maintained and working like you need them to for as long as possible. If you need a drain plumber, sewer plumber or pipe plumber, you are encouraged to trust Central Ohio's top-rated local plumber at Bexley Plumbing & Drain.
Why Maintaining Pipes & Plumbing Is Essential
Our entire way of life depends on water. Because of this, the water you have in your home is essential for brushing teeth, bathing, showering, and washing your clothes. Your water is very much affected by your plumbing's condition and efficiency. Because of this, regular plumbing maintenance is essential. Plumbing maintenance is what helps keep residential pipes clean in addition to keeping drains clear. It also prolongs the lifespan of your plumbing system and equipment while improving the quality of your water. Plumbing maintenance is such an essential part of being a responsible homeowner or business owner that neglecting it is unwise in today's age.
In fact, neglecting it can cause much bigger problems that are far more expensive. This is because pipes are usually located in places you don't normally see them or sometimes even have access to without a professional who has the proper tools and equipment. Because pipes aren't always readily visible, homeowners aren't likely to notice if there's any sort of damage or leaks. If left unchecked, plumbing damages can become worse over time and cause further damage. If this happens, the expensive costs of repairs becomes more expensive and can require much more time without service. When this happens, it becomes clear why maintaining your plumbing would have been the best way to go from the start. When it comes to keeping up on maintenance with your plumbing, it always pays off in the long run to be proactive with maintenance rather than being reactive and having to make repairs or deal with premature replacement.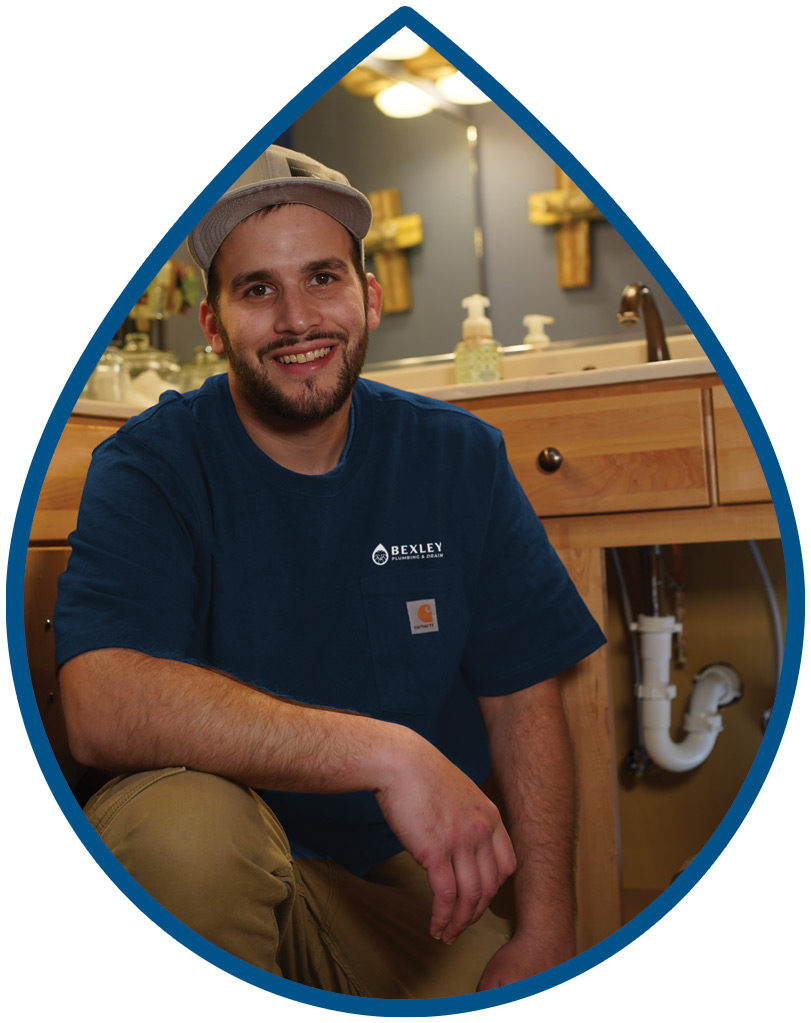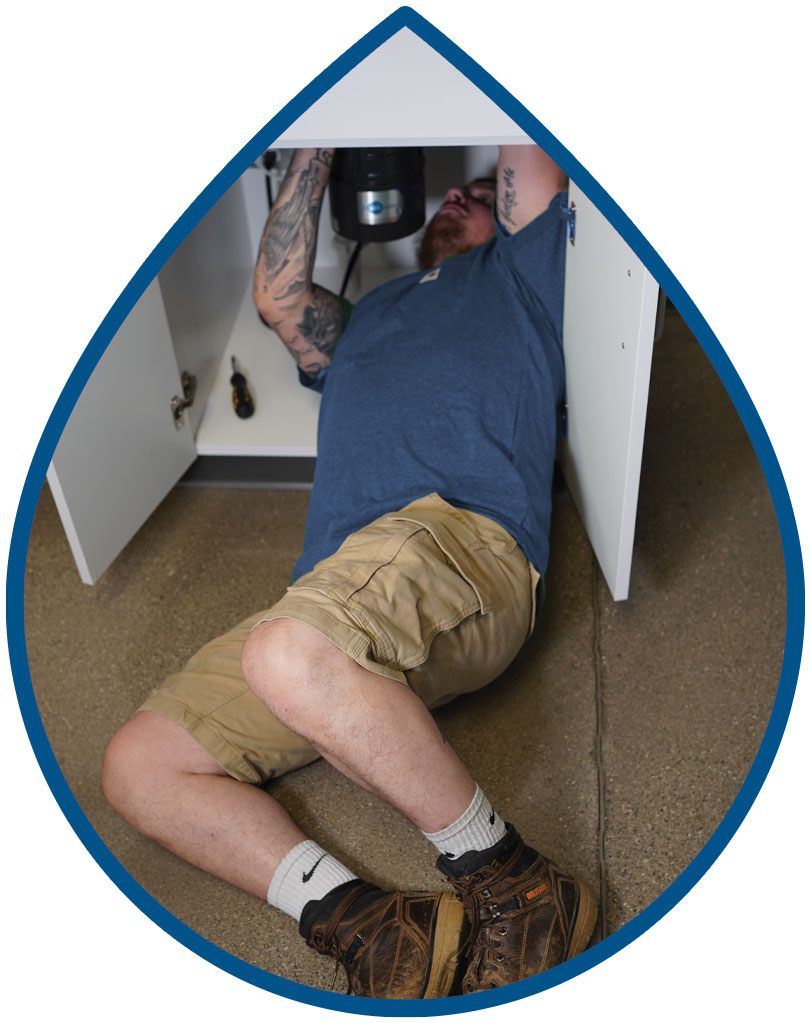 Professional Drain Experts Serving Central Ohio
Don't dump chemicals down your drain to try to clean it. Chemical drain cleaners are corrosive and end up costing you more down the road. When it comes to cleaning drains, there's a much better way to go!
We at Bexley Plumbing & Drain offer professional sewer drain cleaning services at the most affordable prices in Greater Columbus, Canal Winchester, Pickerington, Grove City, Dublin, Delaware and surrounding areas. Our customer service team is always standing by 24 hours a day at our local plumbing call center where plumbing experts are ready to schedule your drain repairs, drain cleaning, emergency drain repairs or drain installation services every single day of the year. We offer 24 hour drain services. Plumbing equipment, pipes and drains require routine cleanings to remove unwanted material developing in pipe elbows and places that stick to pipe walls. We also targe the connections between pipes and pipelines. Even clean freshwater can broaden existing layers of minerals. These minerals tend to accumulate over time and cause blockages inside the tubes. Eventually, as time goes on and this gets worse, this can reduce water pressure, water flow levels, drainage capacity and discharge capacities. Underground pipes are also susceptible to root penetration, mineral build-up and waste accumulation. These issues cause lasting pipe damage, which diminishes water flow capabilities and lead to blockages.
Plumbing Inspections in the Greater Columbus Area
Our team of master plumbers at Bexley Plumbing & Drain thoroughly assess your plumbing system and make sure to analyze everything in it to check every detail. If you call our customer service department needing a local "nearby plumber" in Central Ohio for a plumbing inspection, you won't be disappointed. Not only do we make sure everything works in satisfactory condition, but we will also help you to avoid breakdowns, blockages and emergency repair work that's expensive and preventable.
With the use of our state-of-the-art drain plumbing camera technology and hydro jetting technology, our local drain technicians at Bexley Plumbing & Drain can eradicate these problems quickly and affordably at the best possible prices in Central Ohio. Hydro jetting technology cleans out pipes and brings water flow levels back to normal. Our high-powered water nozzles wash away mineral accumulation and pipe sludge. It can even clear out roots that have made their way down inside the pipes. Basically, our drain jetting technology can restore almost any pipe or drain. Doing this every year extends plumbing warranties and maximizes water flow.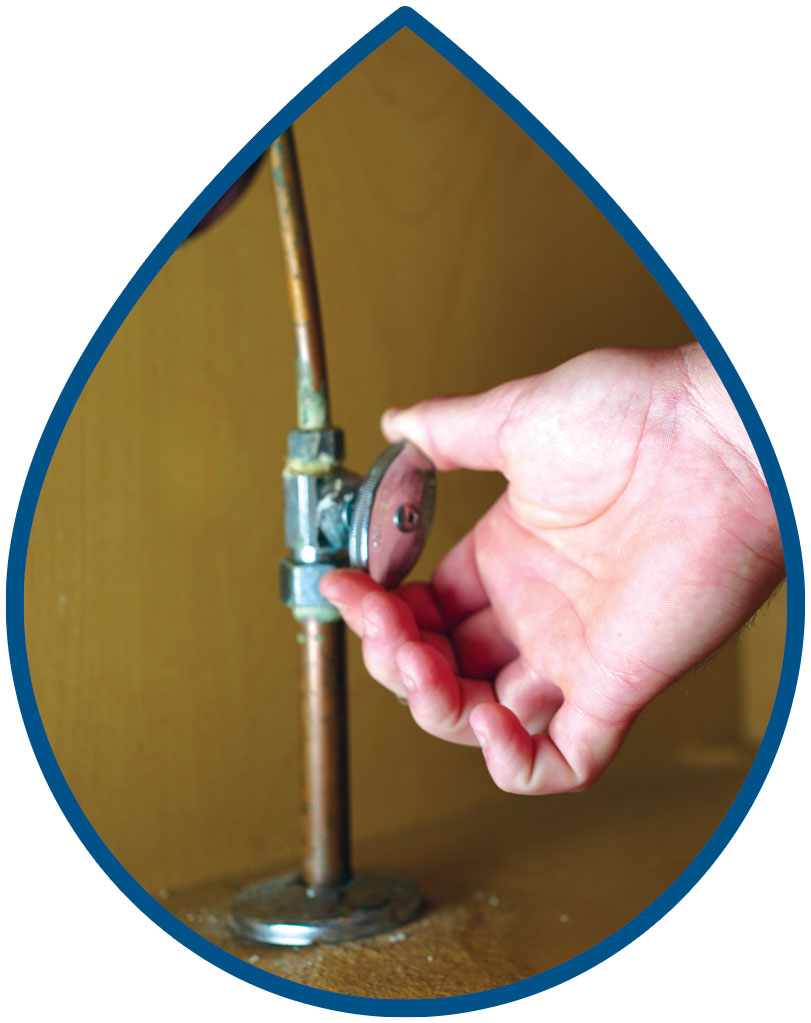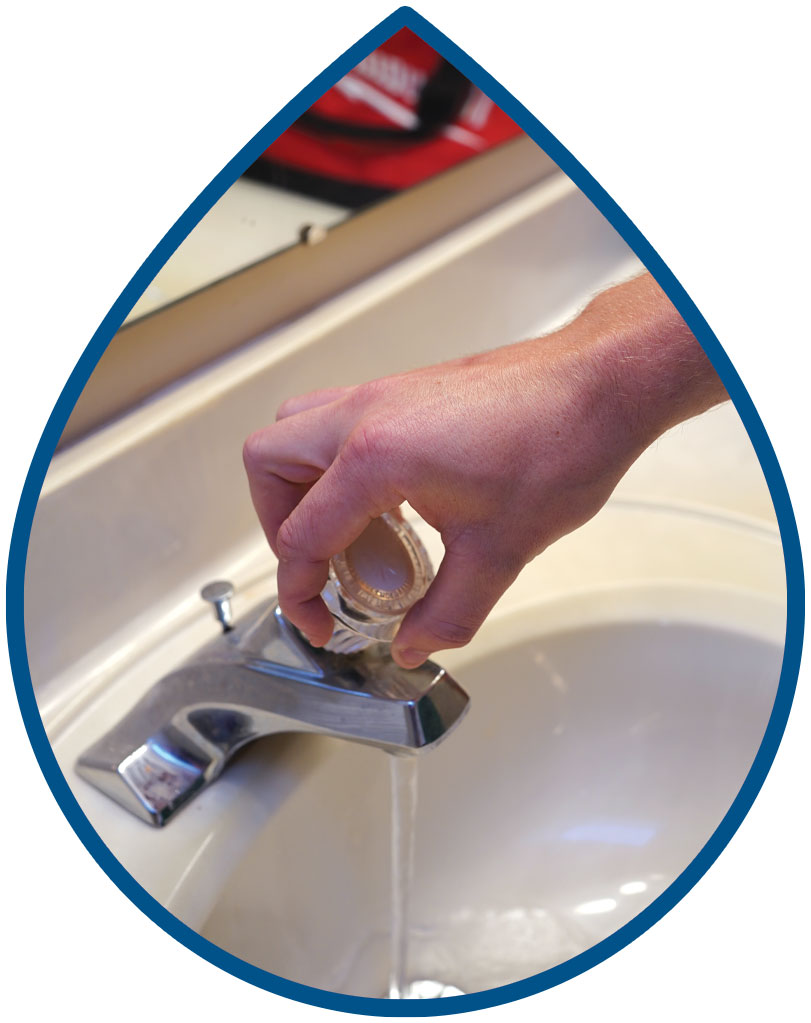 Affordable Plumbing Maintenance For Fixtures & Equipment in Greater Columbus
One of the most sought-after plumbing maintenance services we offer at Bexley Plumbing & Drain is our sewer inspection services. Homeowners and business owners benefit tremendously by utilizing this cost-effective service. As part of our plumbing maintenance service and maintenance plans, we use fiber optics cables and water-resistance plumbing inspection cameras to look inside your sewer pipes in real time with sewer video footage that enables us to locate problems and take care of them in a timely manner without any invasive measures or changes to the structure of the home.
With the aid of this great, money-saving plumbing technology, our maintenance plumbers can inspect your pipes and analyze problem areas, which include cracks in the pipes or places where pipes are weak. We can also find underground root intrusions before they grow and get worse causing blockages and creating the need for expensive pipe work because of pipe deterioration. We help you avoid minor problems before they're able to developing into major issues that need expensive plumbing work performed using the footage and information we obtain from our plumbing cameras and pipe and drain imaging technology during a sewer inspection.
Plumbing Winterization Services in Greater Columbus, OH
If you're going away during wintertime or have a place that's going to sit empty during the freezing months, you should let our plumbing winterization experts come out and winterize your plumbing to prevent expensive problems. Frozen pipes are no laughing matter. Water heater damage is also no joke. We empty water heaters and drain pipes and water lines to ensure they don't break or freeze. We can also inspect your home's water heater and plumbing appliances to see if they need any antifreeze solutions. After you come back from your trip or vacation or whenever you're ready to use it again, everything will be ready and fully operational.
We at Bexley Plumbing & Drain are a top-rated, local, family-owned plumbing contractor that proudly serves all of the Greater Columbus area in addition to all of Central Ohio. We offer commercial and residential plumbing products and services in addition to cheap plumbing solutions you won't find anywhere else. Trust us, no job is too big or small and your satisfaction as our customer is always 100% guaranteed.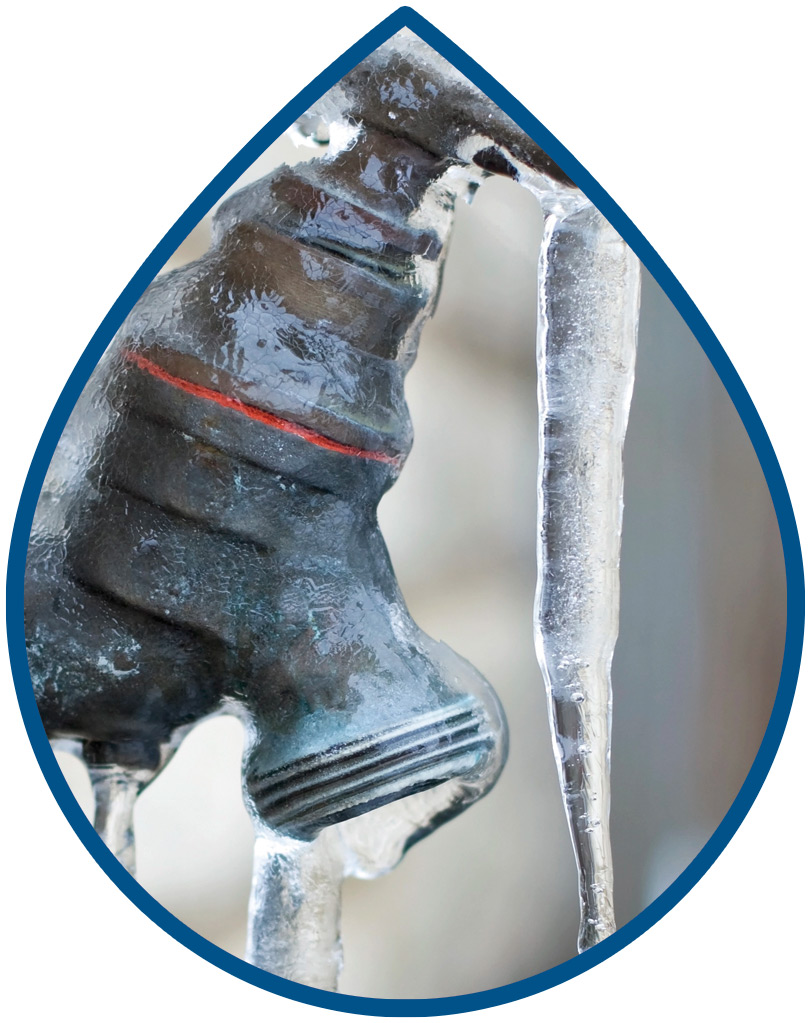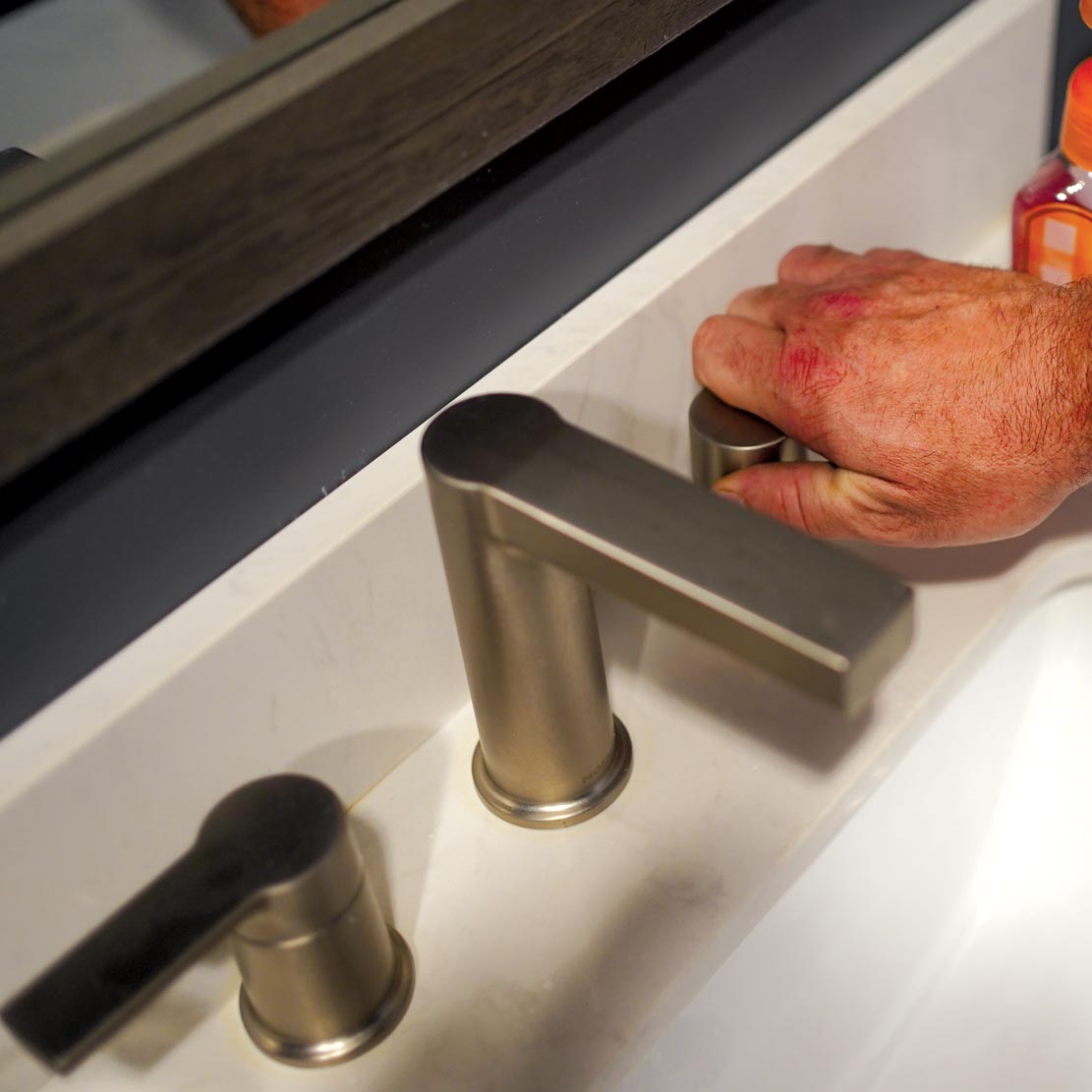 Frequently Asked General Plumbing  Questions
At Bexley Plumbing & Drain, we are always committed to helping our amazing customers and we are here to answer any questions they might have related to their plumbing repair and plumbing maintenance systems. We also answer questions related to HVAC and electrical work, whether online or in person as part of a free in-home consultation. We offer the most quality plumbing solutions at the best prices. Our job is to make sure you're able to live comfortably in an affordable way. We are also 100% committed to complete customer satisfaction across the board. Call us at (614) 368-9371 if you have any questions.
What should I do if my toilet won't stop running?
If your toilet won't stop running, you should check to see if there's excess water building up in the tank. Additionally, you can also check the toilet's flapper to see if it's leaking or needs replaced. After that, check the toilet's float valve. Keep in mind the rubber seal controlling your water in the tank needs to be sealed. It should only release water after the toilet handle is engaged. If this doesn't seem to be the cause of the issue or fix the issue, call the nearby plumbers at Bexley Plumbing & Drain for all your plumbing-related issues. 
Will homeowner's insurance pay for plumbing repairs?
Most of the time, most homeowner's insurance policies won't cover work on plumbing systems or plumbing equipment. Plumbing repairs, regular plumbing maintenance and plumbing inspections are something you pay on your own. However, if you're unaware of a leak or pipe burst and it causes damage to your place, in some cases, a portion of the repair costs can be waived. It all depends on your insurance coverage. If there's any question, we suggest calling our plumbing repair experts at Bexley Plumbing & Drain, especially if you believe you have an insurance claim. 
Why does my drain get clogged?
Drains usually get clogged because people aren't careful of what they put down them, especially in kitchens where the problem is the worst.  Other drains, like the bathroom get clogged because of residues from soap and hair going down.  We recommend homeowners try being more aware of what they're putting down their drain and treat them with a safe cleaner that we at Bexley Plumbing & Drain would be happy to recommend.
Experiencing a Plumbing
Emergency
? Call
Bexley Plumbing & Drain
If you're in need of a 24/7 emergency plumbing service in Bexley, Ohio, look no further than the skilled plumbers of Bexley Plumbing & Drain. Our team is available to take your call at all hours—day or night—to help you with any plumbing issues that may arise. Whether it's a broken water heater or a backed-up sewer line, we'll be on the job right away to get things back up and running again ASAP.
We offer a wide range of services—from drain cleaning to leak detection, pipe repair and replacement—so no matter what type of plumbing issue needs attention, you can count on us for help. We even do inspections before large events like weddings or conferences so that you know everything will run smoothly when it comes time for guests to arrive!
At Bexley Plumbing & Drain, we treat our customers like family because building relationships with long-time clients is something we value highly here at our company. That's why we offer free estimates for all jobs as well as excellent customer service before, during, and after each job is completed by our staff members (you'll never see an unskilled worker behind one).