Your #1 Rated Bexley & Central Ohio
Plumbing Contractors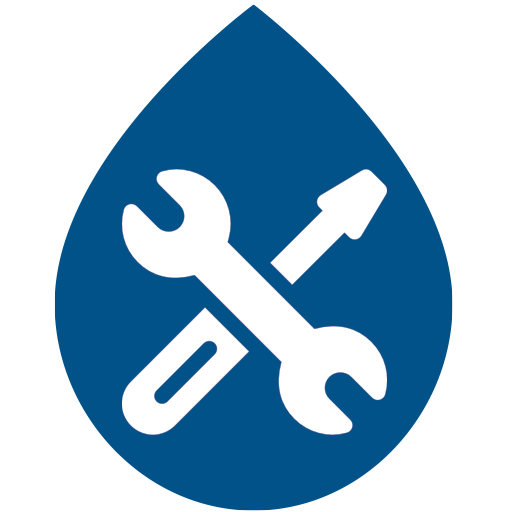 Plumbing services are available for any and all plumbing needs, including water heater repair and water heater replacement, sewer line repair and sewer line replacement, drain cleaning, pipe repair, and repiping.
LEARN MORE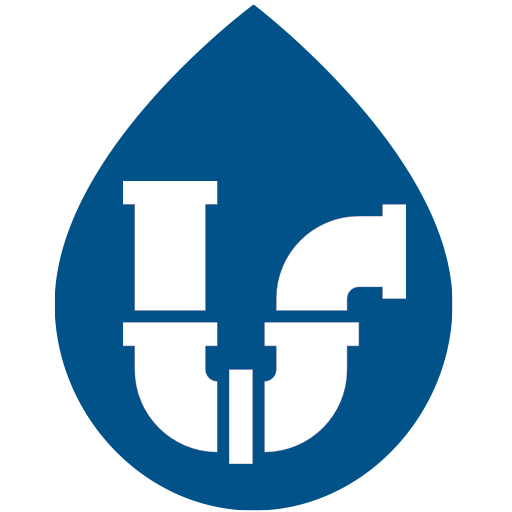 Whether you're building onto or renovating your home and require new construction, laying a foundation, repairing underground pipes or undertaking a remodeling project, we can help!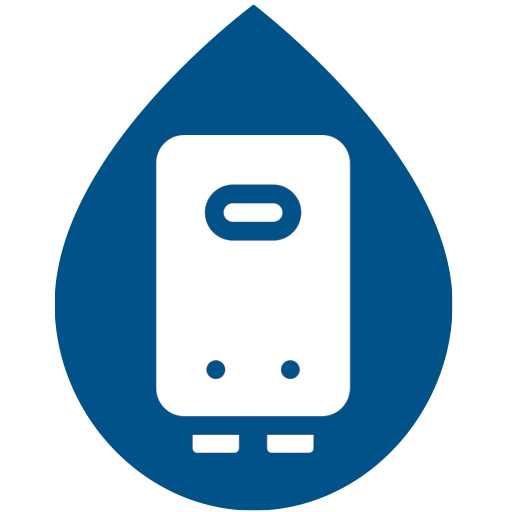 We offer a full array of water heater services, including water heater repair, water heater installation, and water heater maintenance.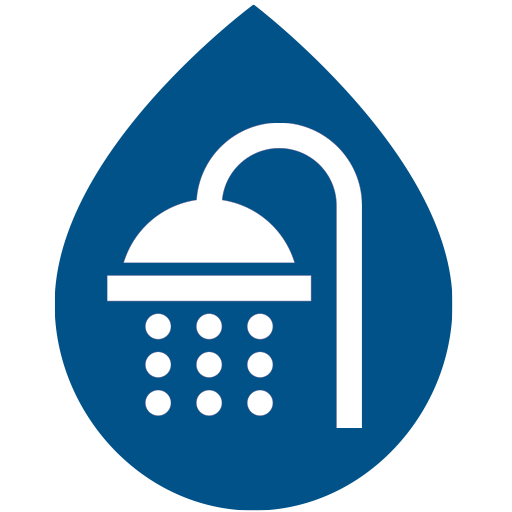 If you want to add, remodel, or move plumbing or eletrical lines in a bathroom, we can help! We can also finish your basement or move walls around for the perfect bathroom layout.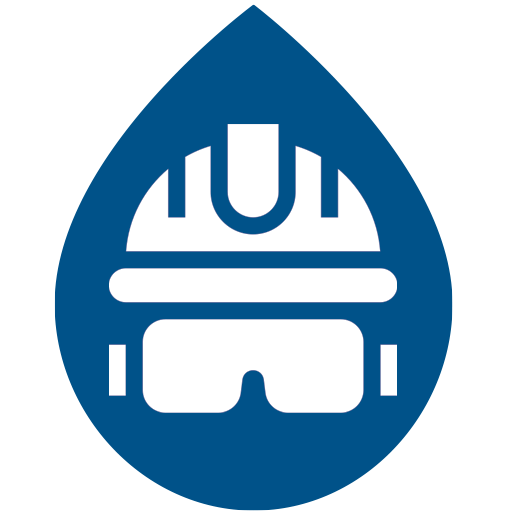 Commercial plumbing services are more complex than residential plumbing projects, which is why we have a team of highly trained plumbers that can handle any job, big or small. 
Your Local Plumbing Contractor in Bexley & Central Ohio
When it comes to plumbing, we understand how everyone has unique requirements and demands. Because of this, we treat every plumbing project as unique and specialized as possible. We strive to get things done right the first time, every single time, just like we strive for the most competitive prices and the most professional services. We also take pride in being available for our amazing customers 24/7.
At Bexley Plumbing & Drain, we have a "no mess no hassle" policy we extend to our amazing customers and apply to every project we perform, no matter how big or small. You won't find another plumber that offers what we offer at better prices!
If you need help with the plumbing in your home or business, you should call us right away! When it comes to expert plumbing work and plumbing services, it always pays off to be proactive rather than being reactive! Whether you need assistance with a water softening system, a water heater, a clogged drain, a bathroom remodeling project, or something else, your local plumbing experts at Bexley Plumbing & Drain are here to help. If you're online trying to find a "plumber near me" or a "drain expert near me" for any type of professional plumbing project in your Greater Columbus Ohio area home or business, you are definitely in the right place. We are Central Ohio's trusted local experts for all types of plumbing, drain services and professional excavation work. We offer all types of professional services for water heaters, water softeners, bathroom plumbing, dishwashers, washing machines, garbage disposals and more. We at Bexley Plumbing & Drain are your local plumbers proudly serving all of Greater Franklin County and Central Ohio.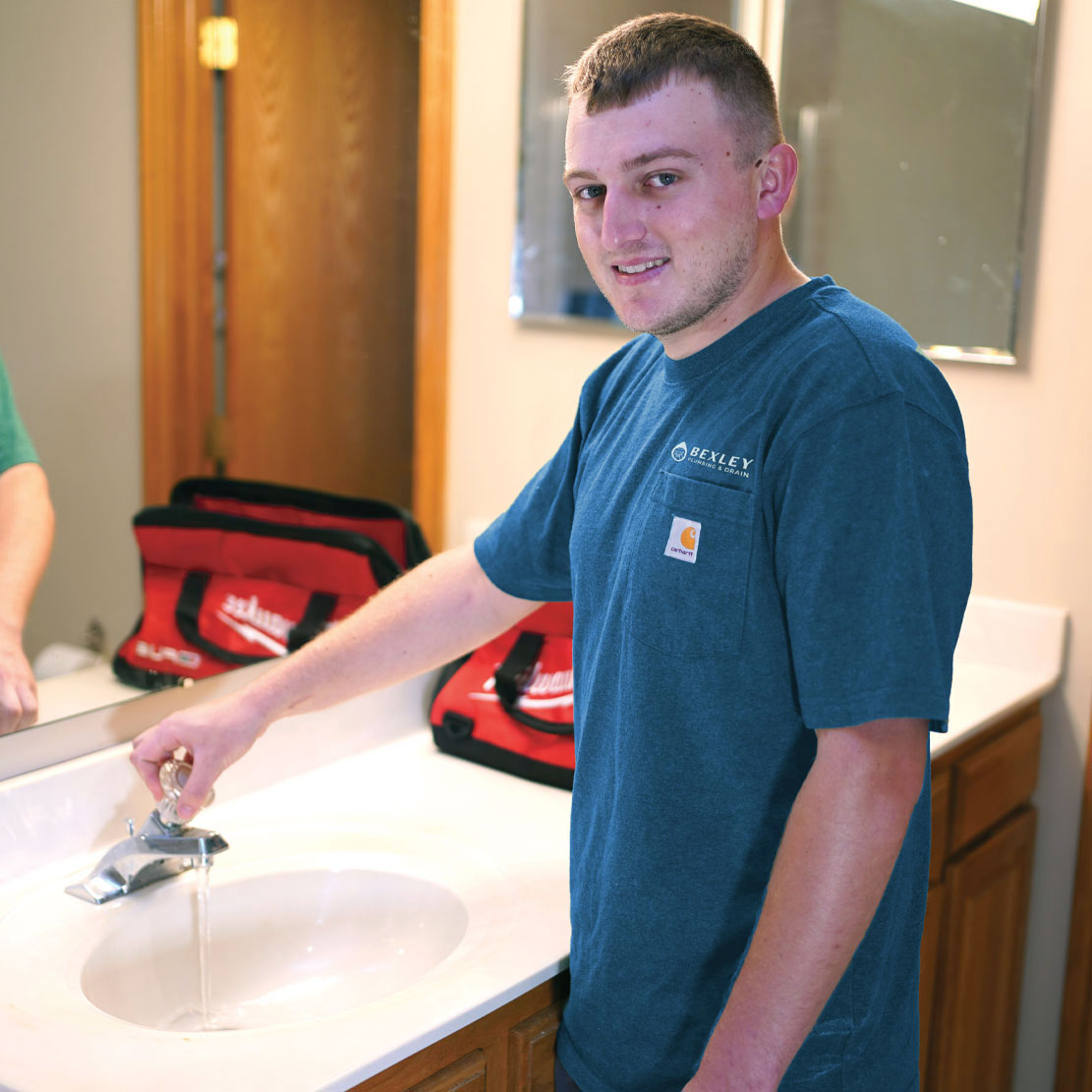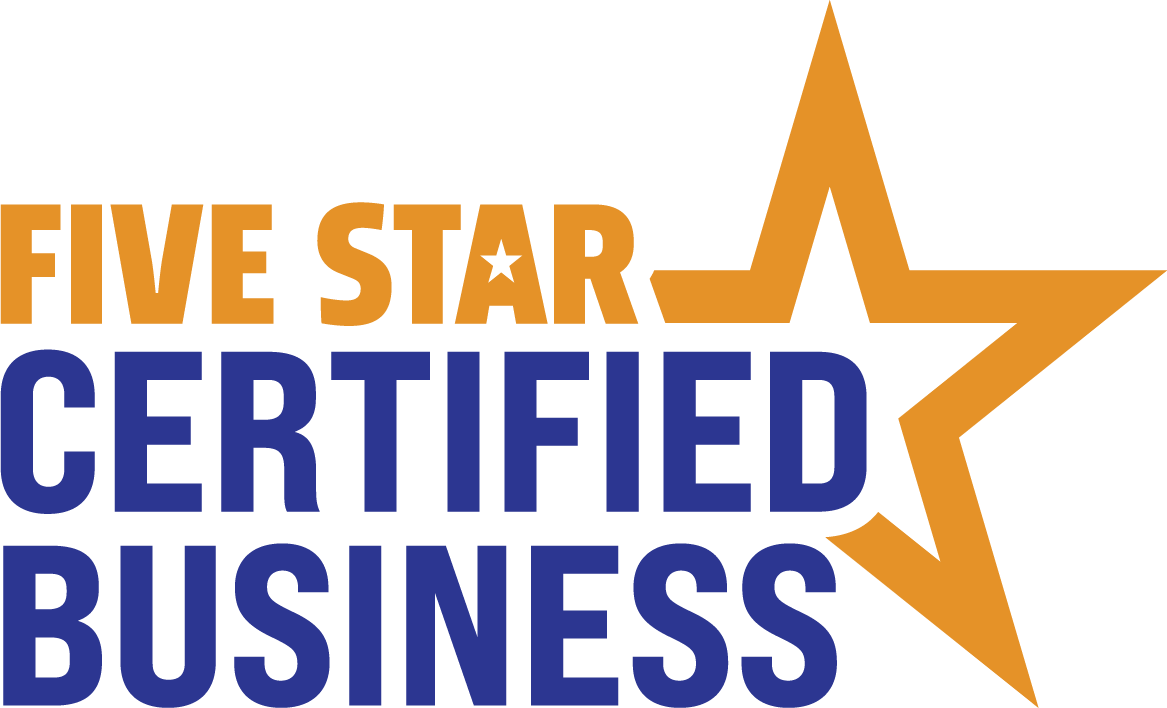 Proud Member of Five Star Home Services
Check Out Our Customer Reviews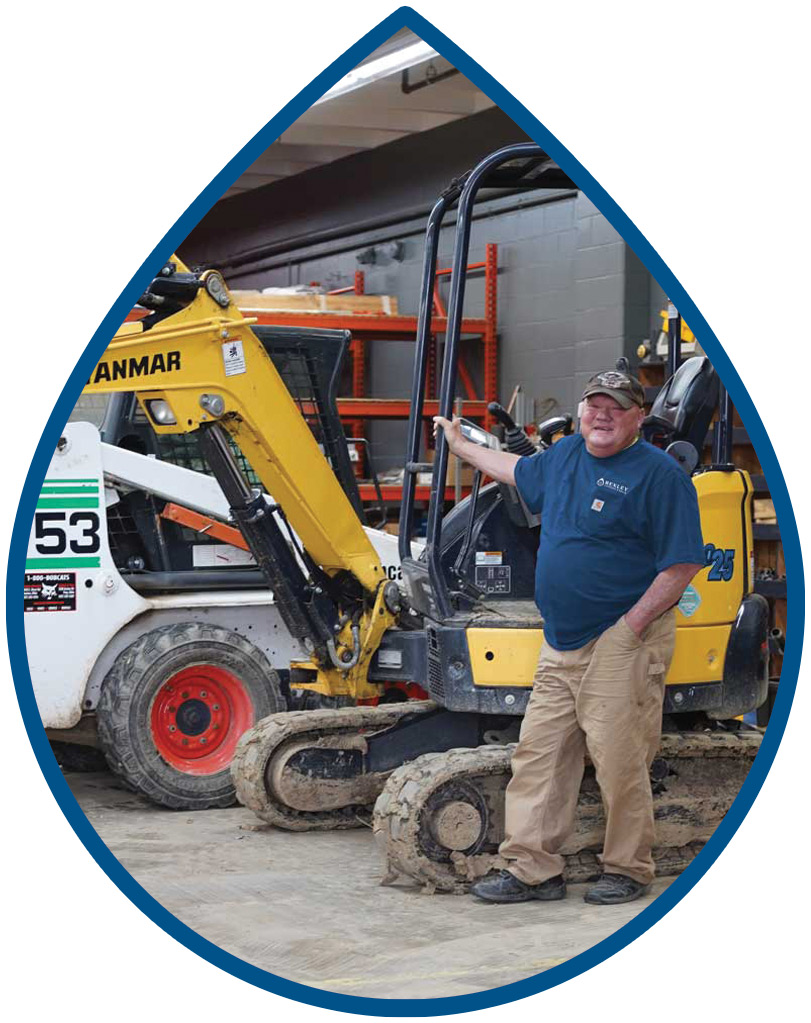 Drain & Excavation Services In Bexley & Franklin County, Ohio
Don't trust your excavation project with just anyone touting a backhoe on a flatbed or renting and excavator in the yellow pages. Professional excavations should always be handled by professionals. Regardless of whether you're needing it to tear down an old barn, expand your home, perform a restoration project, repair a sewer line, or looking to have a renovation performed, you should always consult a skilled excavation company such as Bexley Plumbing & Drain. We can repair your residential plumbing and commercial plumbing, drain line, sewer line, or underground pipes without any issues. We are a local excavation company and trusted local contractor and we have all the professional tools and equipment required to suit your residential and commercial excavation needs in one place. We are licensed, bonded and fully insured.
If you've been dealing with a slowly draining bathtub or sink drain blockage, you shouldn't try to handle the problem on your own. Whether you're dealing with major plumbing issues causing sewage to backup in your shower drains, sink drains or bathtub drain or you know you have a sewer main blockage that needs cleared, you are encouraged to call Bexley Plumbing & Drain today. We offer fast, effective and affordable plumbing solutions for pipes, sewer lines and drainage problems all year long. Our drain line and sewer line experts have more than a decade of experience cleaning drains and repairing and replacing underground pipes and sewage lines. 
Plumbing Repair & Maintenance Services in Bexley & Central Ohio
Have you been experiencing problems with the plumbing system or plumbing appliances in your home or business? If your plumbing isn't up to par, we encourage you not to let it to dampen your spirits or become a drain on your finances. If you need professional plumbing services, you need a professional plumber that's responsive and prompt. You want someone who doesn't charge an arm and a leg and can get out to your home in a timely manner. So who do you call? You call Bexley Plumbing & Drain! We are always a fast and easy phone call away! We offer prompt, professional and affordable plumbing products and services that don't become a drain on your bank account. No matter what type of plumbing needs you have, our professional plumbing technicians are always happy to come over immediately to help! 
Because problems with plumbing can pop up at any time without any warning, you need a 24 hour plumber who doesn't strictly work from 9 to 5. Your home or business's plumbing doesn't take breaks for weekends, evenings and holidays so neither do we! We are always available!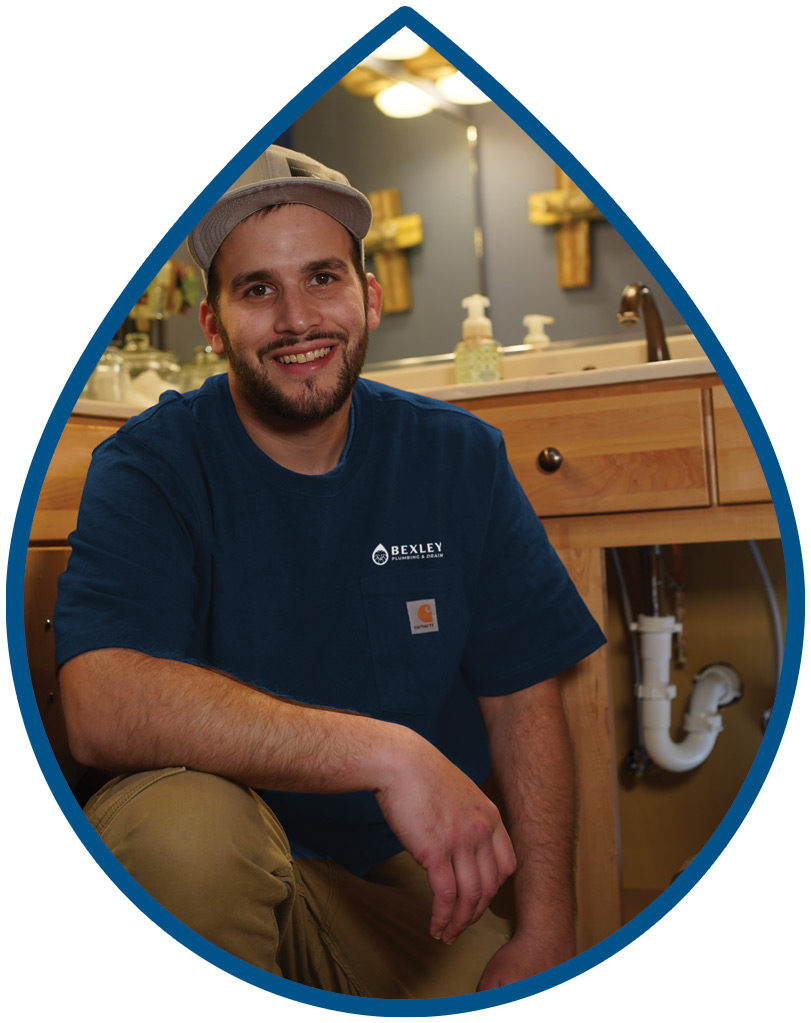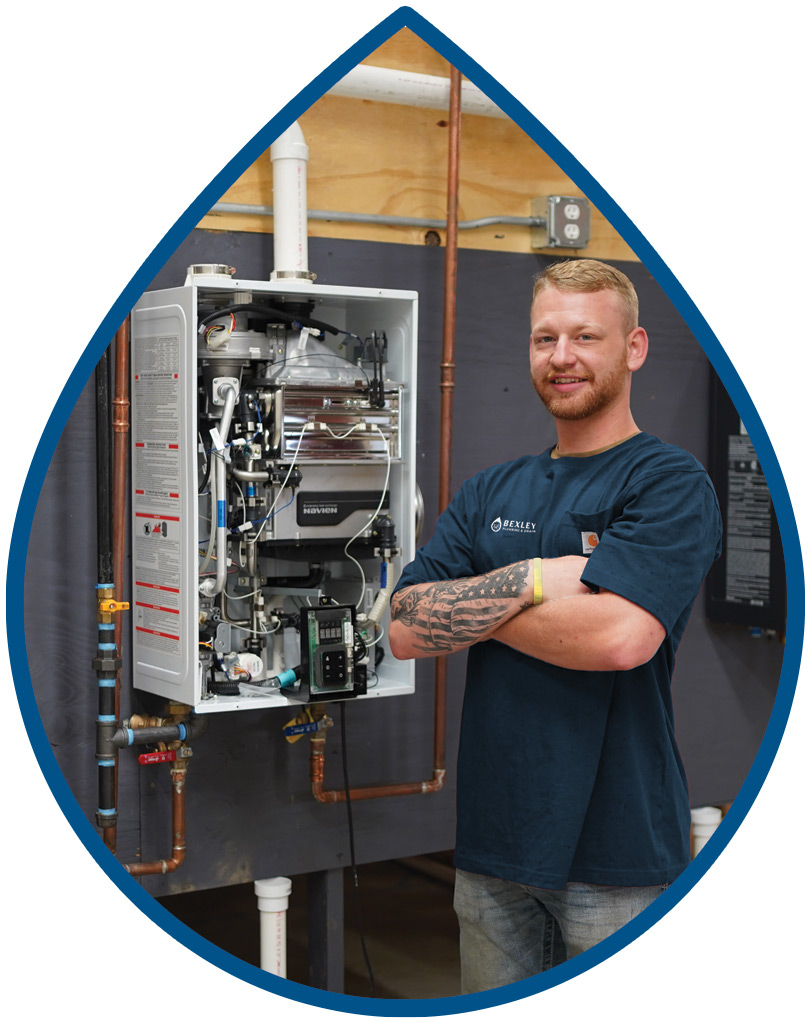 Water Heaters & Water Softeners in Bexley, OH & Surrounding Areas
Hot Water at Your Fingertips
Water heaters are a vital part of a plumbing system, whether to provide us with a warm shower or to use to wash our clothes in. Using a highly efficient water heater system enables you to consume less energy and use less water, which means you'll save the cost of huge electricity bills, gas bills, and water.
Water softeners extract minerals (like magnesium and calcium) in the water supply to prevent calcium buildup, rust stains, and other problems that damage water pipes and appliances utilizing water. Upgrading to a top-notch water softening system not only makes cleaning the house easier but also makes the water taste much better and makes it better for you.
Bathroom Remodels in Bexley, Columbus, Central Ohio, & More
We Love Bathroom Renovations & Remodels in Bexley, OH
Bathroom renovation and remodeling services are a great way to give a home a fresh look while enriching the lives of everyone in the family. At Bexley Plumbing & Drain, we have a design-eye that will land you have bathroom of your dreams. We lay fresh tile, backsplash, install a new showers, and much more! We're proud to install Bliss Walk-In Tubs® in the Greater Columbus, OH area.
Overall, bathroom renovation and remodeling services are a great way to give a home a fresh look while enriching the lives of everyone in the family. When performed properly by a plumbing expert who cares about your home and how it looks, a fast and efficient bathroom Bexley Plumbing & Drain will give you a healthy return on your investment. How much is a brand new bathroom worth to you?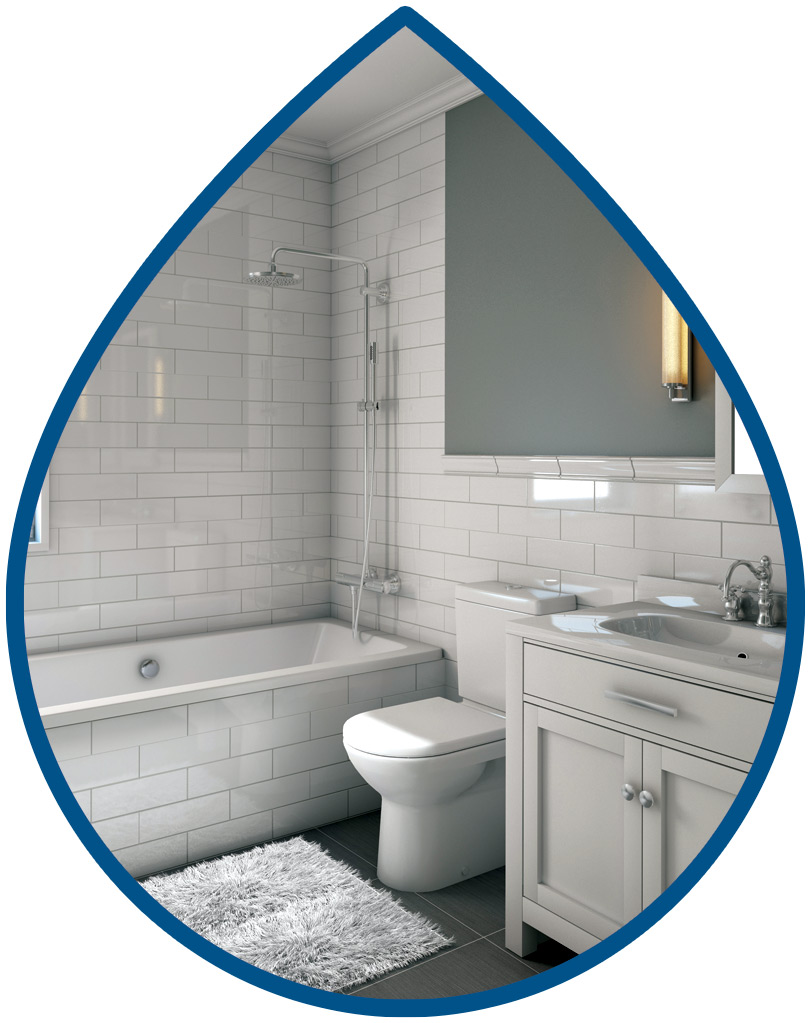 Why Choose Bexley Plumbing & Drain
If you're trying to find a local plumber to work in your home or commercial building, it's always strongly recommended you find someone trustworthy and reputable who's licensed and fully insured as a professional plumber.
We at Bexley Plumbing & Drain fit all of the above requirements, and more. We are insured to the max to make sure homeowners are always covered across the board for every job we perform. We are your local, family-owned plumbing company and our plumbing technicians are local to the Central Ohio area communities we serve. We are always available, around the clock, 24 hours a day. Our team of plumbers perform all types of general plumbing services, including plumbing repairs, sanitary drainage services, flood damage services, plumbing inspections, water supply line services, storm drainage services, plumbing maintenance, plumbing winterization, gas plumbing, natural gas piping services, propane plumbing, drain services, drain camera inspections, excavation services and more.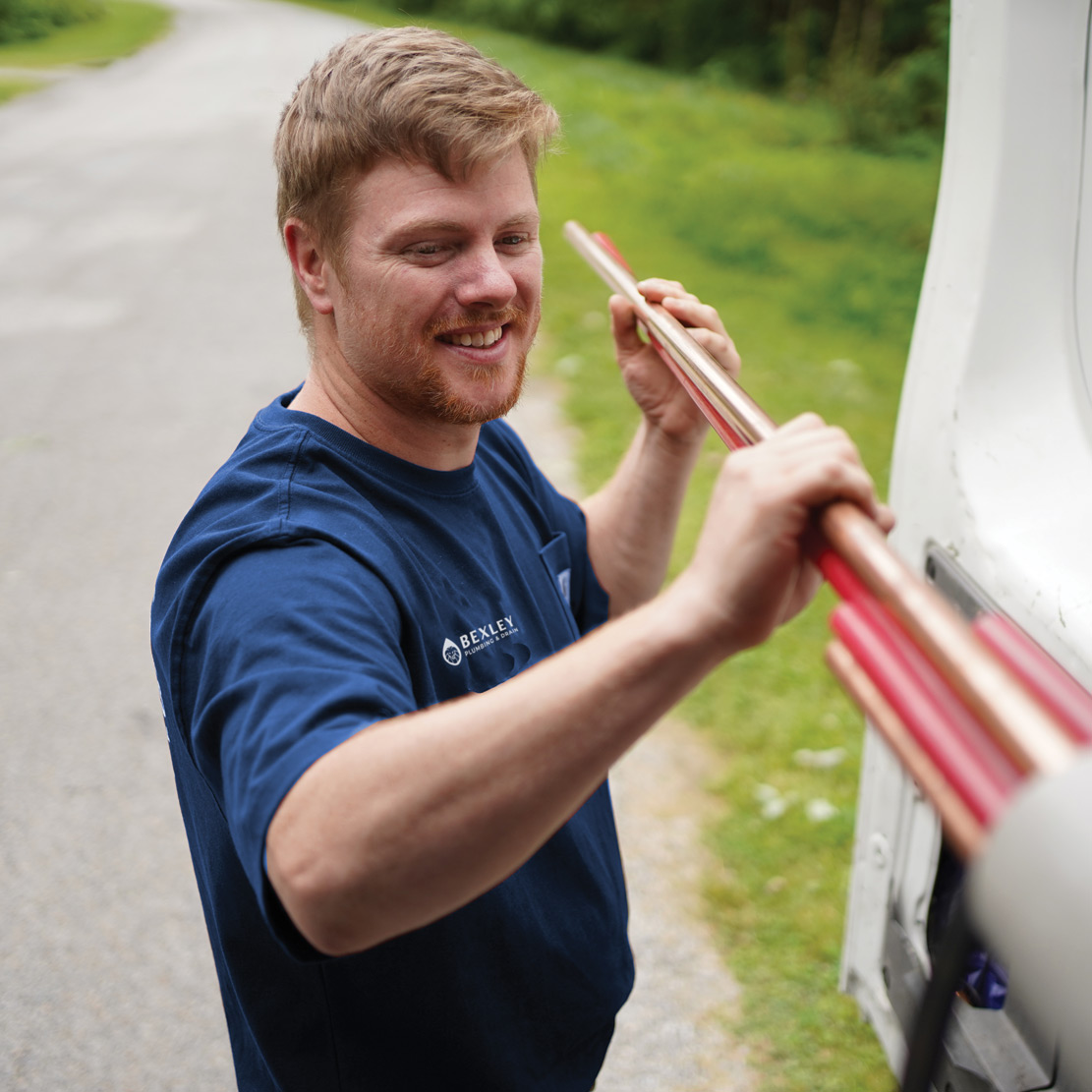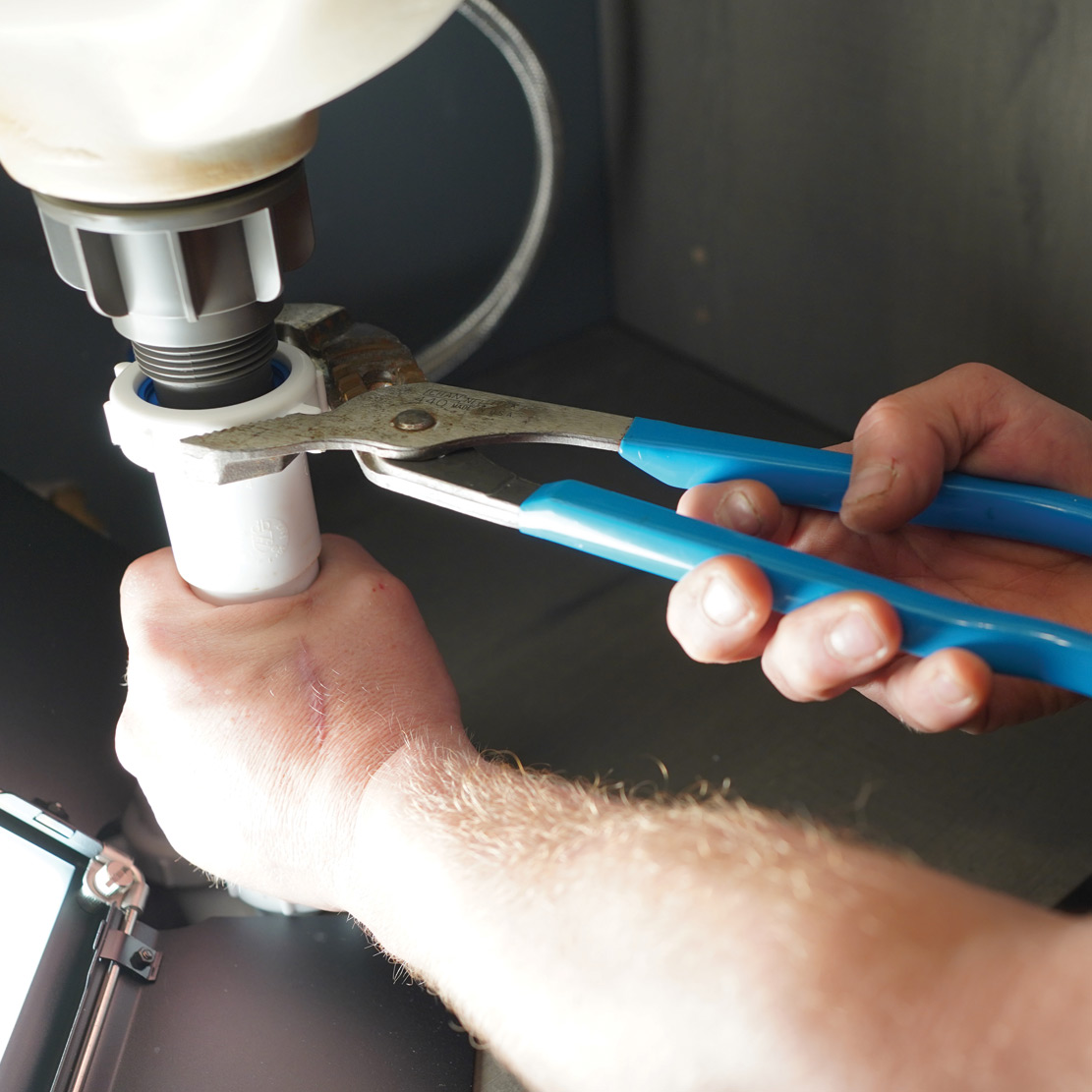 Experiencing a Plumbing
Emergency
? Call
Bexley Plumbing & Drain
If you're in need of a 24/7 emergency plumbing service in Bexley, Ohio, look no further than the skilled plumbers of Bexley Plumbing & Drain. Our team is available to take your call at all hours—day or night—to help you with any plumbing issues that may arise. Whether it's a broken water heater or a backed-up sewer line, we'll be on the job right away to get things back up and running again ASAP.
We offer a wide range of services—from drain cleaning to leak detection, pipe repair and replacement—so no matter what type of plumbing issue needs attention, you can count on us for help. We even do inspections before large events like weddings or conferences so that you know everything will run smoothly when it comes time for guests to arrive!
At Bexley Plumbing & Drain, we treat our customers like family because building relationships with long-time clients is something we value highly here at our company. That's why we offer free estimates for all jobs as well as excellent customer service before, during, and after each job is completed by our staff members (you'll never see an unskilled worker behind one).