Professional Plumbing Solutions in Bexley & throughout Central Ohio
As your local plumbing company in Central Ohio, we at Bexley Plumbing & Drain offer residential and commercial plumbing products and services at prices that are affordable with in-house finance options on new plumbing installations and major plumbing projects, including excavation work and bathroom plumbing. Our long list of professional plumbing services include affordable plumbing repairs, routine plumbing maintenance, professional plumbing inspections, plumbing winterization, bathroom plumbing, bathroom remodeling, bathtub installation services, bathroom repairs, bathroom sink repairs, sink installation, toilet installation, toilet replacement kitchen sink installation, professional excavation and more.
We also offer pipe, sewer line and drain services throughout Greater Columbus. We offer water heater repairs, tankless water heater services, tank water heater installations, water heater maintenance, tankless water heater repairs, tankless water heater replacement, gas water heaters, electric water heaters, sump pump installations, back up sump pump batteries, garbage disposal installation, dishwasher repairs, dishwasher installation, water softener installation, water softener repairs, water treatment systems, reverse osmosis systems and more.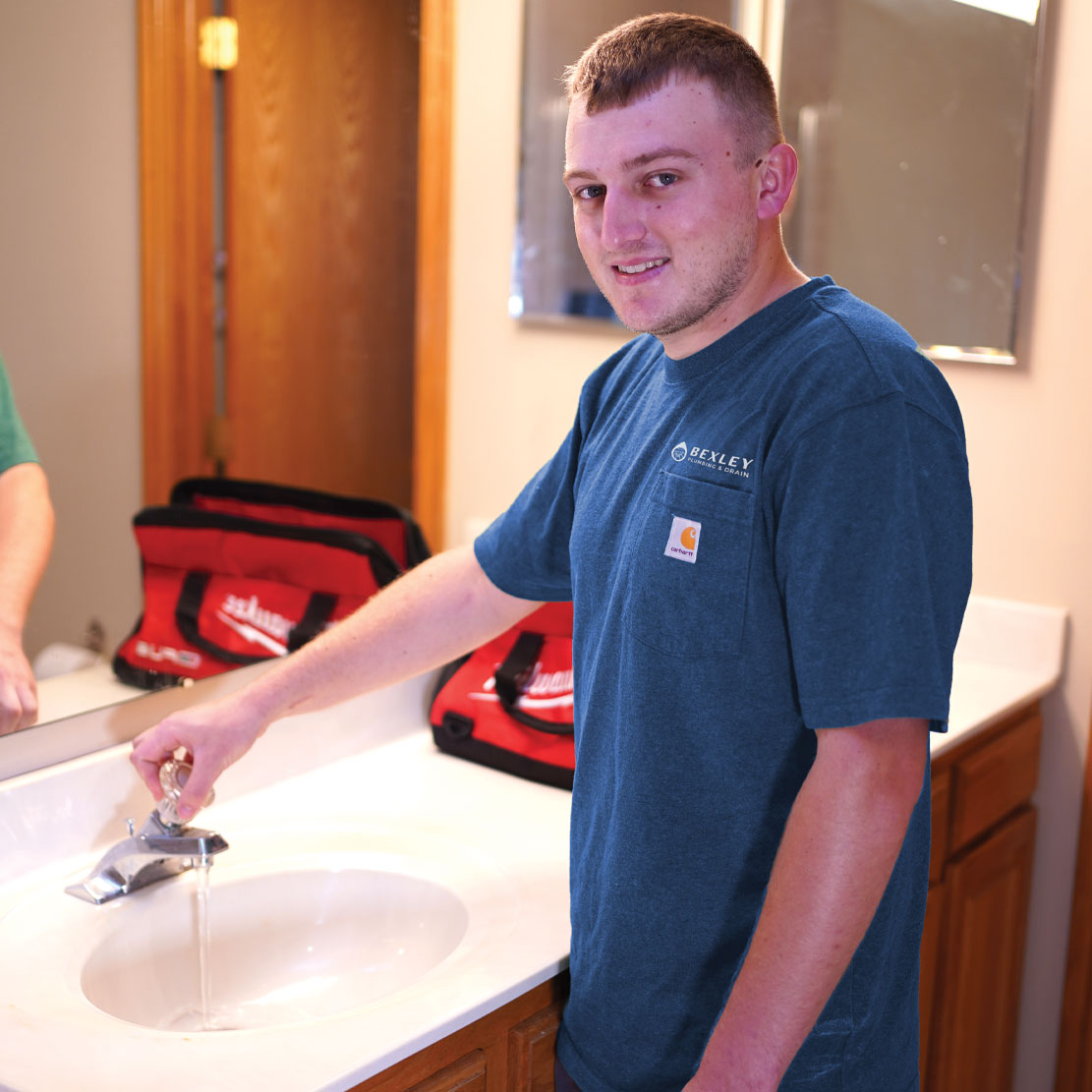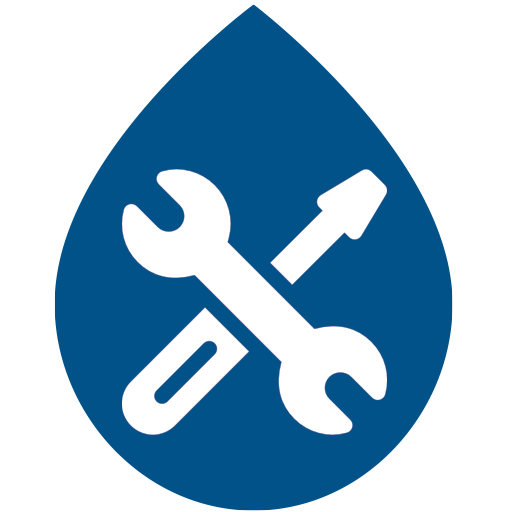 Plumbing services are available for any and all plumbing needs, including water heater repair and water heater replacement, sewer line repair and sewer line replacement, drain cleaning, pipe repair, and repiping.
LEARN MORE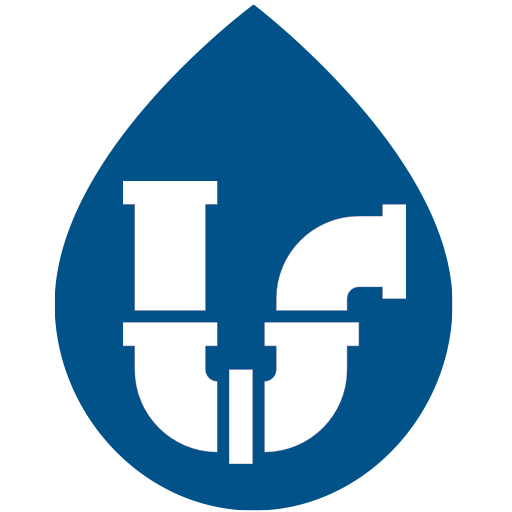 Whether you're building onto or renovating your home and require new construction, laying a foundation, repairing underground pipes or undertaking a remodeling project, we can help!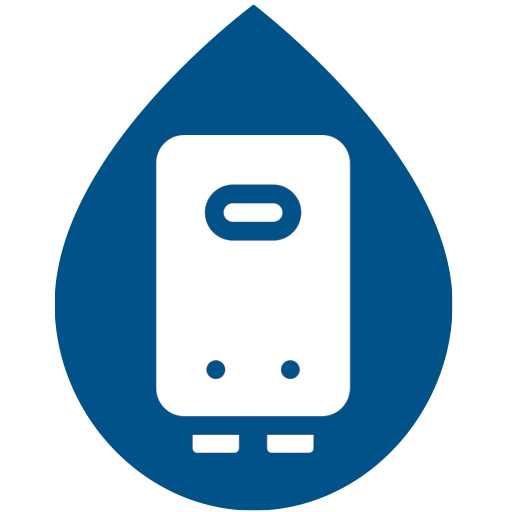 We offer a full array of water heater services, including water heater repair, water heater installation, and water heater maintenance.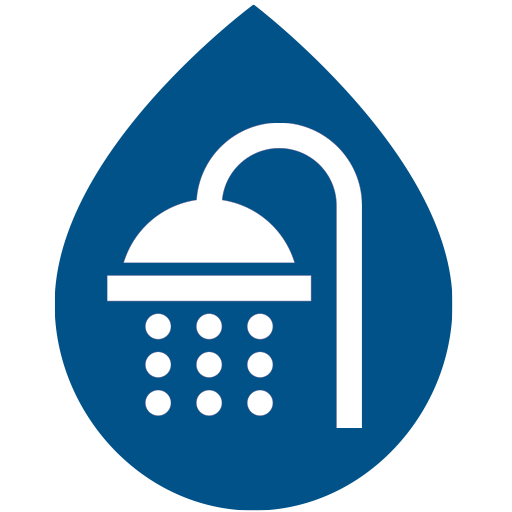 If you want to add, remodel, or move plumbing or eletrical lines in a bathroom, we can help! We can also finish your basement or move walls around for the perfect bathroom layout.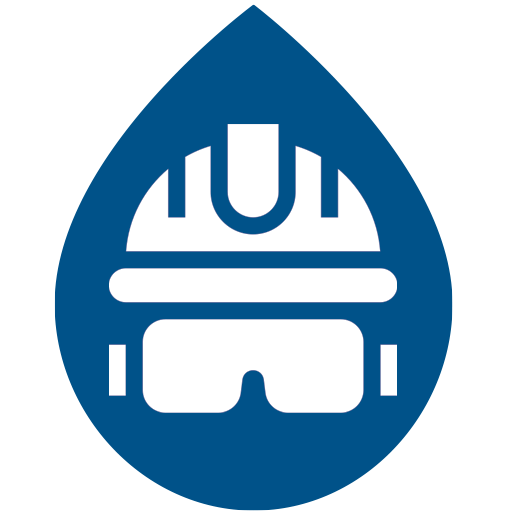 Commercial plumbing services are more complex than residential plumbing projects, which is why we have a team of highly trained plumbers that can handle any job, big or small. 
Prompt Plumbing Services At Affordable Prices in Bexley, Ohio
We also offer well pump repairs, well pump installations and replacement, sump pump repairs, sump pump installations, sump pump replacement and maintenance. Our long list of commercial and residential plumbing solutions include expert services in the following types of commercial properties:
Food retailers
Public buildings and airports
Offices and office spaces
Bars, Restaurants, Eateries & Diners
Hotels, Resorts and Motels
Retailers
Health Clinics
Hospitals & Medical Facilities
Sports Arenas & Sports Venues
Assisted Living Facilities
Nursing Homes
Gas Stations
Convenience Stores
Grocery Stores
Malls & Shopping Centers
Factories Processing Food
Colleges, Schools & Universities
And Much More!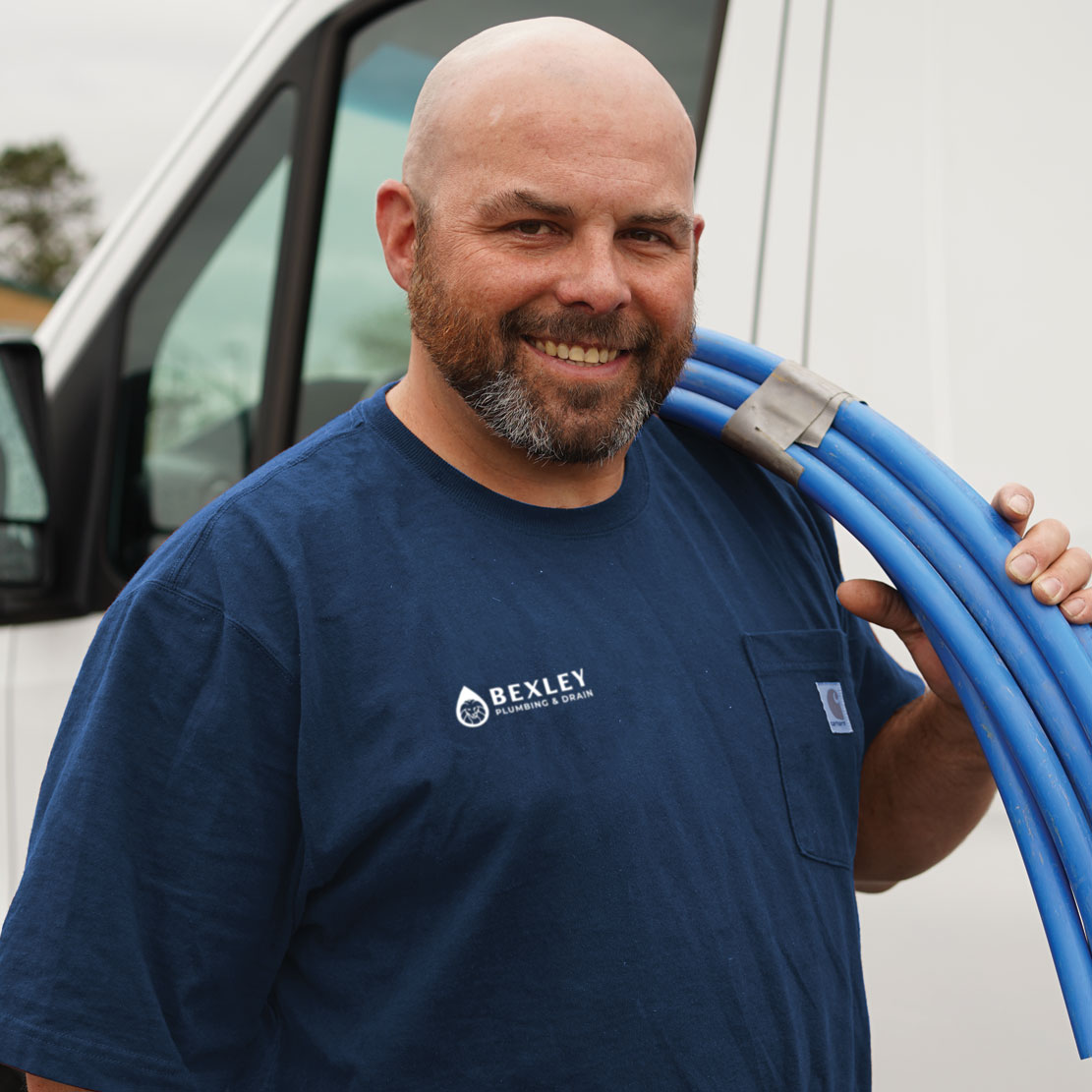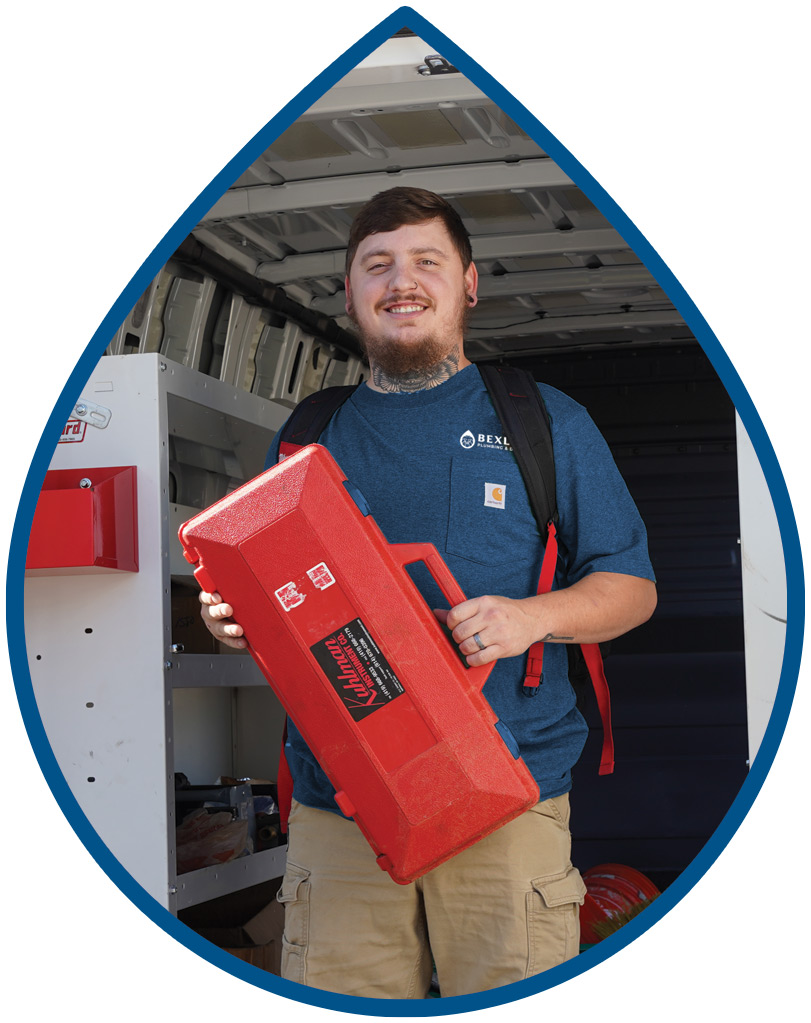 Plumbing Repairs, Plumbing Installations & Plumbing Maintenance in Greater Columbus, OH
Have you been experiencing problems with the plumbing system or plumbing appliances in your home or business? If your plumbing isn't up to par, we encourage you not to let it to dampen your spirits or become a drain on your finances. If you need professional plumbing services, you need a professional plumber that's responsive and prompt. You want someone who doesn't charge an arm and a leg and can get out to your home in a timely manner. So who do you call? You call Bexley Plumbing & Drain! We are always a fast and easy phone call away! We offer prompt, professional and affordable plumbing products and services that don't become a drain on your bank account. No matter what type of plumbing needs you have, our professional plumbing technicians are always happy to come over immediately to help!
Because problems with plumbing can pop up at any time without any warning, you need a 24 hour plumber who doesn't strictly work from 9 to 5. Your home or business's plumbing doesn't take breaks for weekends, evenings and holidays so neither do we! We are always available!
Professional Plumbing Winterization Experts in Columbus, OH
Needing to protect your pipes from freezing this winter? Wanting to protect your home's water heater and water-related appliances? Professional plumbing winterization protects pipes and appliances that hold water. Winterization prepares plumbing related equipment and appliances from Central Ohio's freezing cold temperatures, which can wreak havoc otherwise. Winter weather causes expensive damage to plumbing-related equipment, unprotected pipes and plumbing-related appliances. If there's water in your plumbing equipment, plumbing appliances and pipes that freezes during the winter, it can expand and cause all sorts of expensive damage and other problems. This ice expansion can put pressure on pipes, which can end up costing a small fortune in plumbing damage and pipe damage or broken pipes. Because we've been bombarded by calls after a strong freeze, we strongly suggest making sure your plumbing is prepared for Ohio's freezing weather.
We at Bexley Plumbing & Drain don't want this happening to you or your commercial property! We strongly suggest you winterize your plumbing equipment, plumbing system, pipes and plumbing-related appliances, especially if the place might sit empty or go without heat for a long period of time without water running through the pipes. As part of our plumbing winterization services, we drain out the water inside water heaters and inside water tanks. We also drain all the water from your pipes, and use an antifreeze solution inside of all the plumbing fixtures.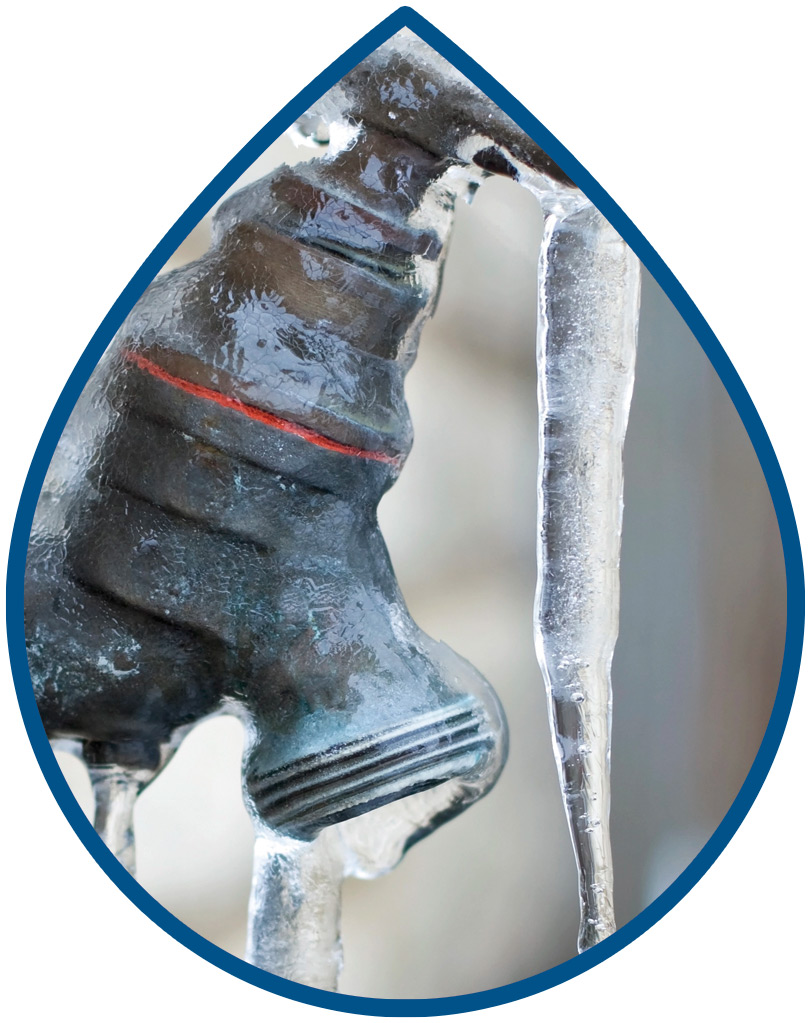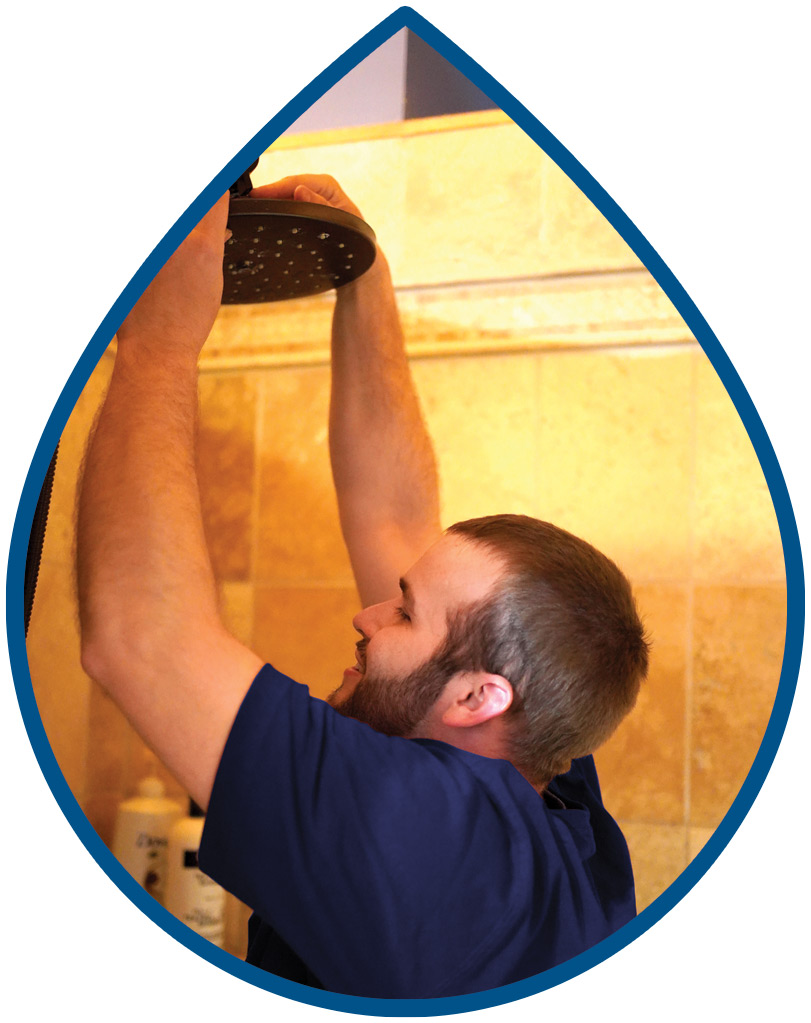 Professional Plumbing Inspections in Central Ohio, OH
If you aren't sure, you should have a plumbing inspections performed by our affordable plumbing inspectors. Our master plumbing inspectors check several important areas of a plumbing system. At Bexley Plumbing & Drain, our plumbing inspections are performed by state licensed plumbing technicians that help you avoid any sort of wear and tear associated with clogs, pipe corrosion, pipe leaks, and busted tubes, all of which can cause water damage, flooding and other property damage.
Our professional plumbing inspectors at Bexley Plumbing & Drain perform a comprehensive inspection of your whole plumbing system (from below ground to inside and throughout the home) during our standard plumbing inspection. Our professional inspection services are priced affordably low and our plumbing inspectors are trained to find any problem areas that might develop on the horizon. We inspect every aspect of your plumbing system to find minor problems before they turn into major headaches and plumbing emergencies. Regular plumbing inspections performed by a professional technician like Bexley Plumbing & Drain can help guarantee everything is up to par and fully operating the way you need it to without any issues or concerns. We help you prevent plumbing problems that often catch homeowners off-guard down the road and cause major damage that costs more to repair. In short, plumbing inspections help prevent plumbing nightmares and keep your plumbing up to code.
Bathroom Remodels in Bexley, Columbus, Central Ohio, & More
We Love Bathroom Renovations & Remodels in Bexley, OH
Bathroom renovation and remodeling services are a great way to give a home a fresh look while enriching the lives of everyone in the family. At Bexley Plumbing & Drain, we have a design-eye that will land you have bathroom of your dreams. We lay fresh tile, backsplash, install a new showers, and much more! We're proud to install Bliss Walk-In Tubs® in the Greater Columbus, OH area.
Overall, bathroom renovation and remodeling services are a great way to give a home a fresh look while enriching the lives of everyone in the family. When performed properly by a plumbing expert who cares about your home and how it looks, a fast and efficient bathroom Bexley Plumbing & Drain will give you a healthy return on your investment. How much is a brand new bathroom worth to you?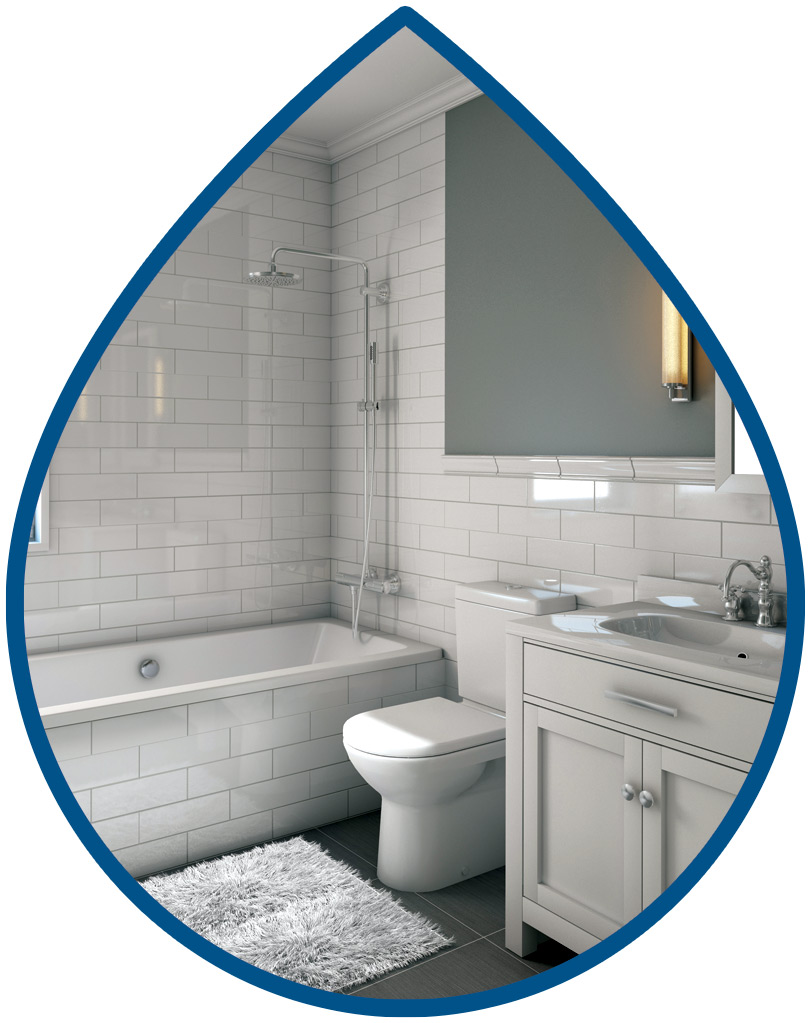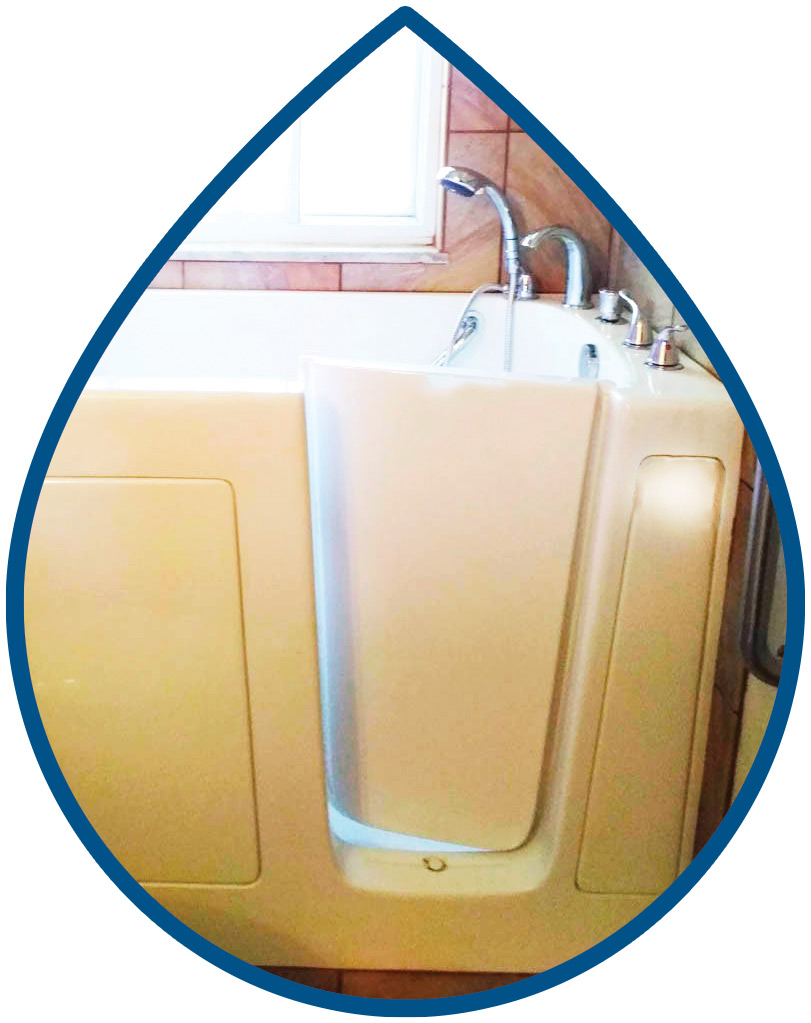 Affordable Bliss Walk-In Tub Installation in Columbus, OH
We at Bexley Plumbing & Drain value our amazing customers tremendously. We strongly recommend the safe, stress-free bathing experience you get to enjoy with a new Bliss Tub installed by our bathtub install professionals.
Bliss tubs always exceed everyone's highest expectations and they meet everyone's needs. There's nothing quite like having a walk-in bathtub designed by this great American company. These tubs are assembled in Southern California with components that pass thorough, consumer safety tests and durability testing. Bliss uses the absolute most robust materials available on the market. The type of bathing experience they offer is incomparable and their products are made to last. Bliss tubs improve your overall quality of life while helping homeowners remain self-reliant in their old age, if someone has range of mobility issues. By hiring a bathroom expert at Bexley Plumbing & Drain, you get to locate your Bliss tub in an open and spacious area. However, if you have any sort of space constraints in your bathroom, that's never an issue. We can install a smaller Bliss tub for smaller spaces or places with space constraints. Bliss tub offers a wide range of sizes that offer homeowners the utmost freedom and comfort.
Bathroom Repair, Installation & Maintenance Experts Serving Central Ohio
Our bathroom professionals are always standing by! We're available day and night, weekends and holidays and we are always happy to come over and help! We at Bexley Plumbing & Drain offer cheap bathroom repairs, professional bathroom maintenance and bathroom installation services of all types throughout Central Ohio. We carry the industry's best bathroom products and we stand behind every single job we perform!
Our long list of bathroom services includes everything from standard bathroom plumbing repairs, toilet repairs, toilet installation, bathroom caulking, sink repairs, tile work, grout work, bathroom drain cleaning and much more. Because the bathrooms in our homes and our business are a central hub of activity, homeowners and business owners need to make sure everything looks nice and everything works properly. If necessary, we can replace your bathroom floors, work on bathroom walls, install bathroom vanities and sinks. We replace toilets, showers and bathtubs. Bathroom plumbing work should always be performed by a qualified expert in your area that's licensed and insured and guarantees their work.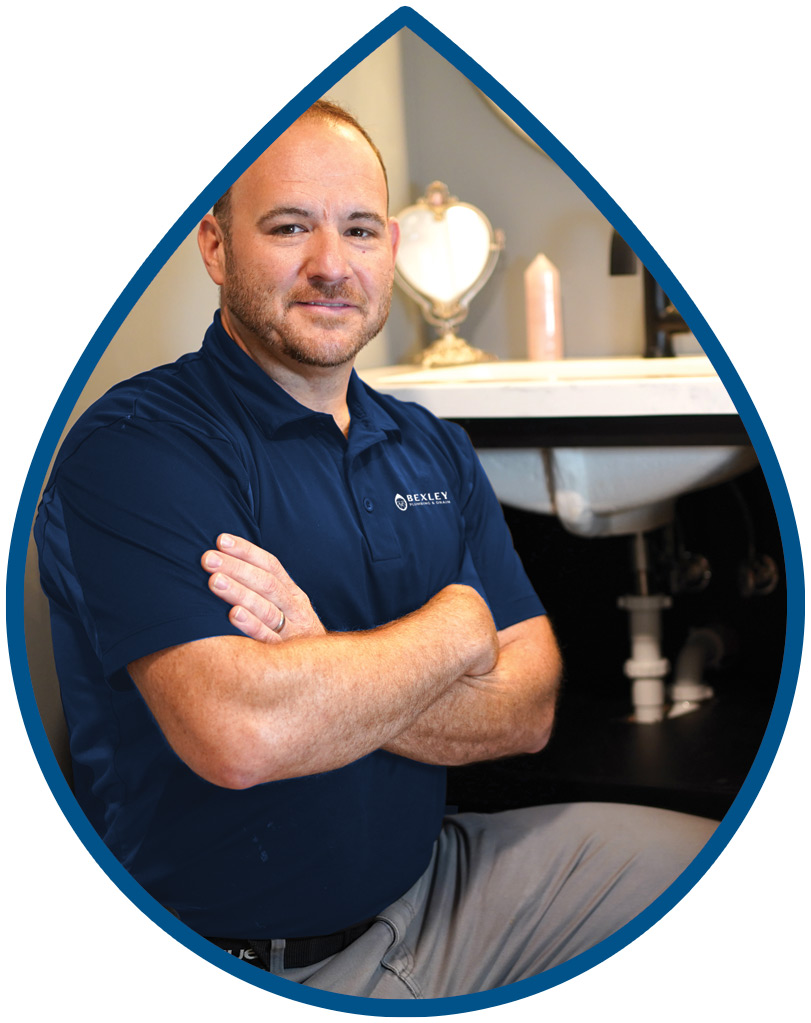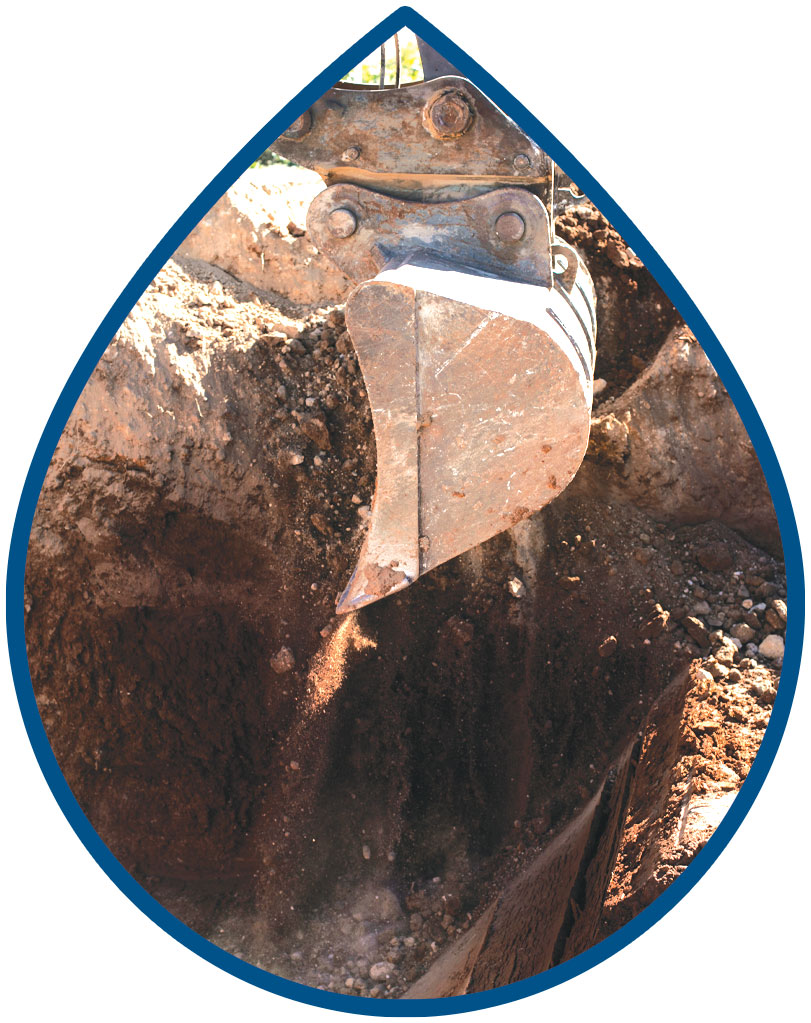 Professional Drain & Sewer Line Excavation Services in Columbus, OH
Are you online trying to find a local excavation contractor in Greater Columbus or Central Ohio that doesn't charge an arm and a leg? If you're online looking for a "drain service near me" or "sewer line experts near me," you're in the right place. Whenever a someone uses heavy equipment or excavation equipment, they should always have in-depth training and proper certification. They should always carry insurance as well. Professional digging projects require heavy equipment and professional excavation equipment need to be handled professionally using the utmost safety and care. Excavation contractors should be licensed and certified and guarantee their work. They should also be affordable and easy to reach.
We at Bexley Plumbing & Drain are local, state certified and fully equipped to handle all your residential and commercial excavation needs in one place. We offer low-cost drain line excavations and sewer line excavation services throughout Central Ohio. When you choose our excavation services for your sewer line or underground digging project, you won't have to dig into your wallet or drain your bank account trying to pay sky-high prices. We don't believe in hidden fees and we offer the most competitive rates in Central Ohio matched by the most professional workmanship.
Pipe, Sewer Line & Drain Services in Greater Columbus, OH
If you've been dealing with a slowly draining bathtub or sink drain blockage, you shouldn't try to handle the problem on your own. Whether you're dealing with major plumbing issues causing sewage to backup in your shower drains, sink drains or bathtub drain or you know you have a sewer main blockage that needs cleared, you are encouraged to call Bexley Plumbing & Drain today. We offer fast, effective and affordable plumbing solutions for pipes, sewer lines and drainage problems all year long. Our drain line and sewer line experts have more than a decade of experience cleaning drains and repairing and replacing underground pipes and sewage lines. We are Central Ohio's best drain company and we offer the most competitive prices without any sort of hidden fees. Using the latest most state-of-the-art plumbing technology and drain clog detection equipment, we guarantee to resolve your drainage problems in a timely and affordable manner. We always stand behind our work, believe in showing up on time and we always make sure the work is done right the first time. Whenever it comes to professional drain services, sewer line services and pipe services, no job too big or too small for our friendly plumbing experts.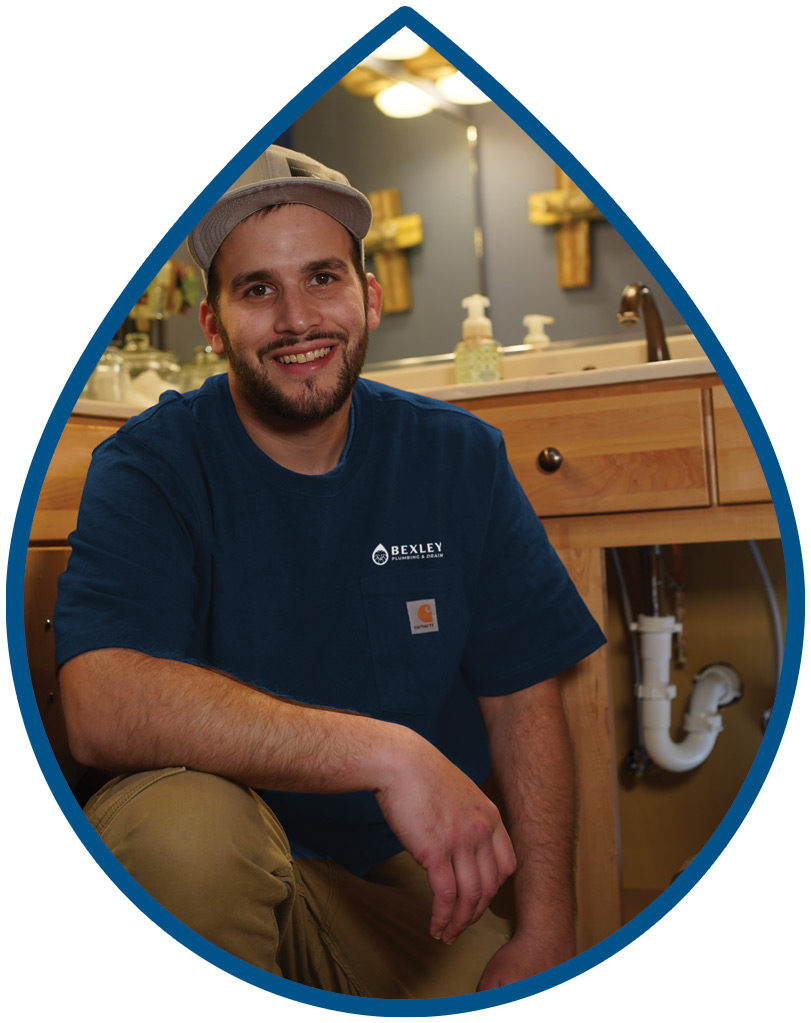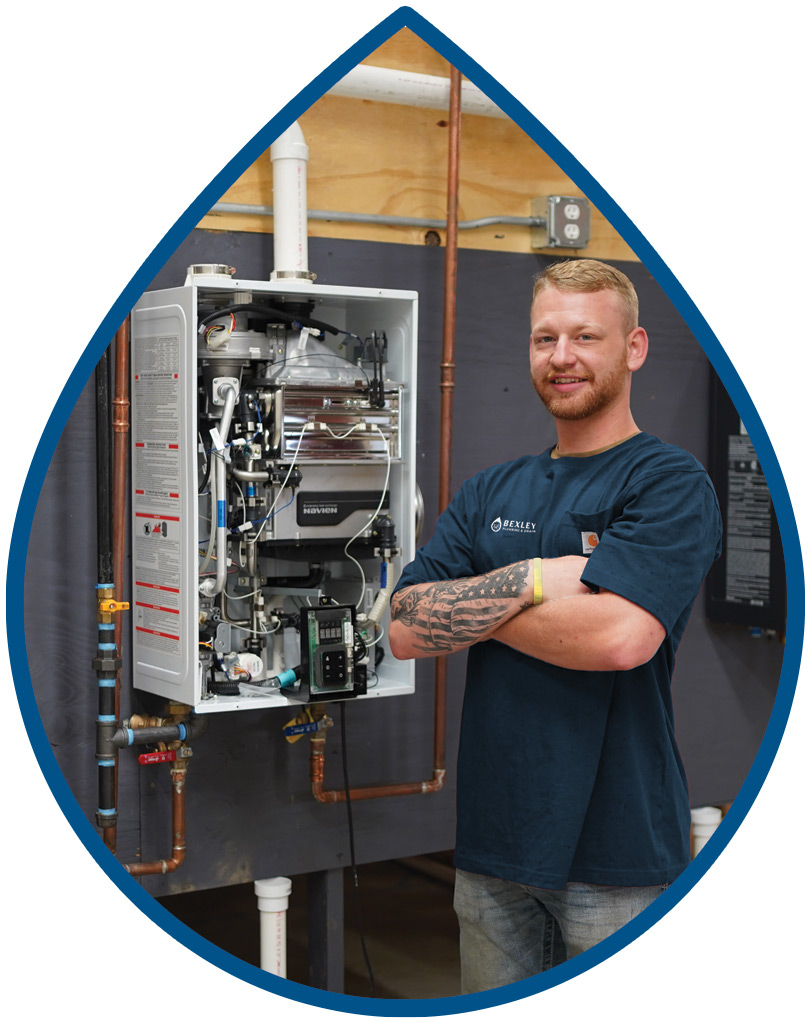 Water Heater & Water Softener Experts Serving Central Ohio
At Bexley Plumbing & Drain, we believe no one should have to go without clean water or heated water in our modern world. In fact, we also believe having clean water that's heated on-demand is such a basic necessity for modern life that we make our plumbers available 24/7 for whenever there's an issue. To ensure water heaters and water treatment systems last as long as possible, we also install only top-of-the-line water treatment systems and water heaters at the most affordable prices throughout Central Ohio. We offer amazing in-house financing options and payment plans throughout the year and we stand behind all our products with warranty coverage you won't find anywhere else.
If you need emergency water heater services or water softener services anywhere in Central Ohio, we at Bexley Plumbing & Drain are the company to call! We offer water heater repairs, water heater maintenance, water heater installations, water softener installations, water softener repairs and water softener maintenance services throughout Greater Columbus. We offer all types of residential and commercial water treatment and water heating systems at prices you won't find anywhere else with customer satisfaction 100% guaranteed.
Well Pump Repair & Replacement Professionals Serving Central Ohio
If you need a "well expert near me" or a "well pump service near me" and you live in Central Ohio, you're in the right place. Bexley Plumbing & Drain offers all types of professional well services, water services and groundwater services. We are Central Ohio's water plumbers and well pump plumbers. Owning a well has many benefits, including access to clean, fresh drinking water and lower monthly utility costs. However, if you need any sort of work performed on your well pump, you need a professional who has in-depth knowledge about how your system operates. There are several indicators your well pump's motor needs repairs, including: poor water flow, low water pressure, constantly running water, or a complete lack of water flow altogether.
For affordable well pump repair services in Greater Columbus, you should call the area's leading well pump professionals at Bexley Plumbing & Drain. We offer cheap well pump repair services, well pump maintenance and well pump replacement. We also offer well pump installation and all types of groundwater services in addition to all types of residential and commercial plumbing.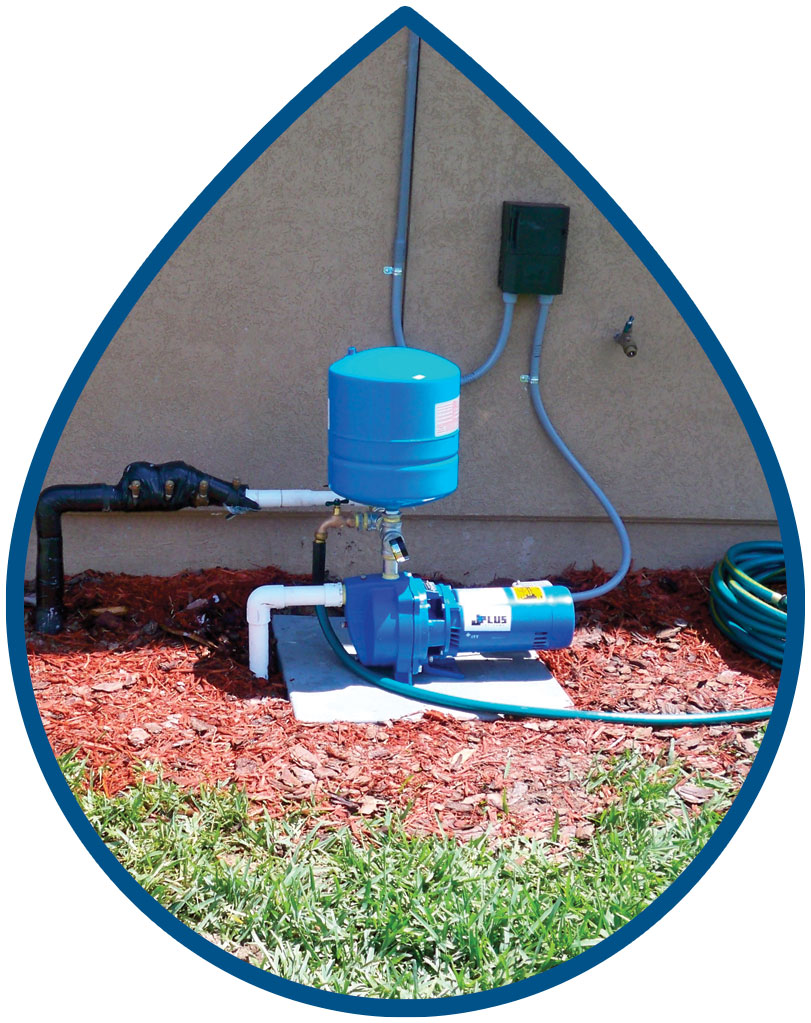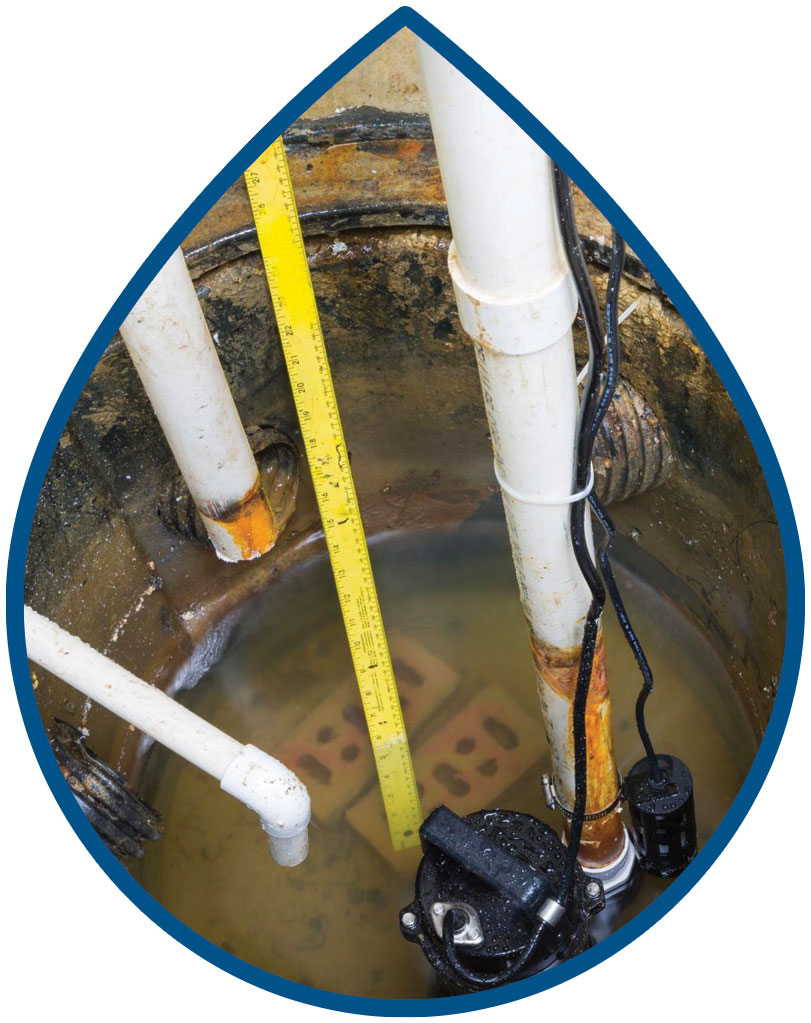 Affordable Sump Pump Repairs & Sump Pump Replacement in Greater Columbus
Most people really don't give their sump pumps a great deal of consideration until there's an issue. Perhaps there's a sudden downpour and their basement ends up getting flooded. If the basement is flooded, they probably need a sump pump repair or a new sump pump. When the rain is pouring down outside and water starts to pool up inside the home, homeowners need their sump pumps to work right so their basement doesn't get flooded or subjected to water damage. Because a sump pump can stop working anytime for any reason, homeowners need a sump pump professional when their equipment has issues or stops working. As one of Central Ohio's leading sump pump replacement professionals, we at Bexley Plumbing & Drain have seen it all as far as sump pumps are concerned — along with every other type of plumbing problems — so we urge you to give us a call. If your sump pump is older, outdated, or if you question whether it works the way you need it to, you should call the professionals at Bexley Plumbing & Drain to have a look.
We can inspect your sump pump and give you DIY sump pump preventive maintenance tips to prevent these issues from happening again.
Why Choose Bexley Plumbing & Drain
If you're trying to find a local plumber to work in your home or commercial building, it's always strongly recommended you find someone trustworthy and reputable who's licensed and fully insured as a professional plumber.
We at Bexley Plumbing & Drain fit all of the above requirements, and more. We are insured to the max to make sure homeowners are always covered across the board for every job we perform. We are your local, family-owned plumbing company and our plumbing technicians are local to the Central Ohio area communities we serve. We are always available, around the clock, 24 hours a day. Our team of plumbers perform all types of general plumbing services, including plumbing repairs, sanitary drainage services, flood damage services, plumbing inspections, water supply line services, storm drainage services, plumbing maintenance, plumbing winterization, gas plumbing, natural gas piping services, propane plumbing, drain services, drain camera inspections, excavation services and more.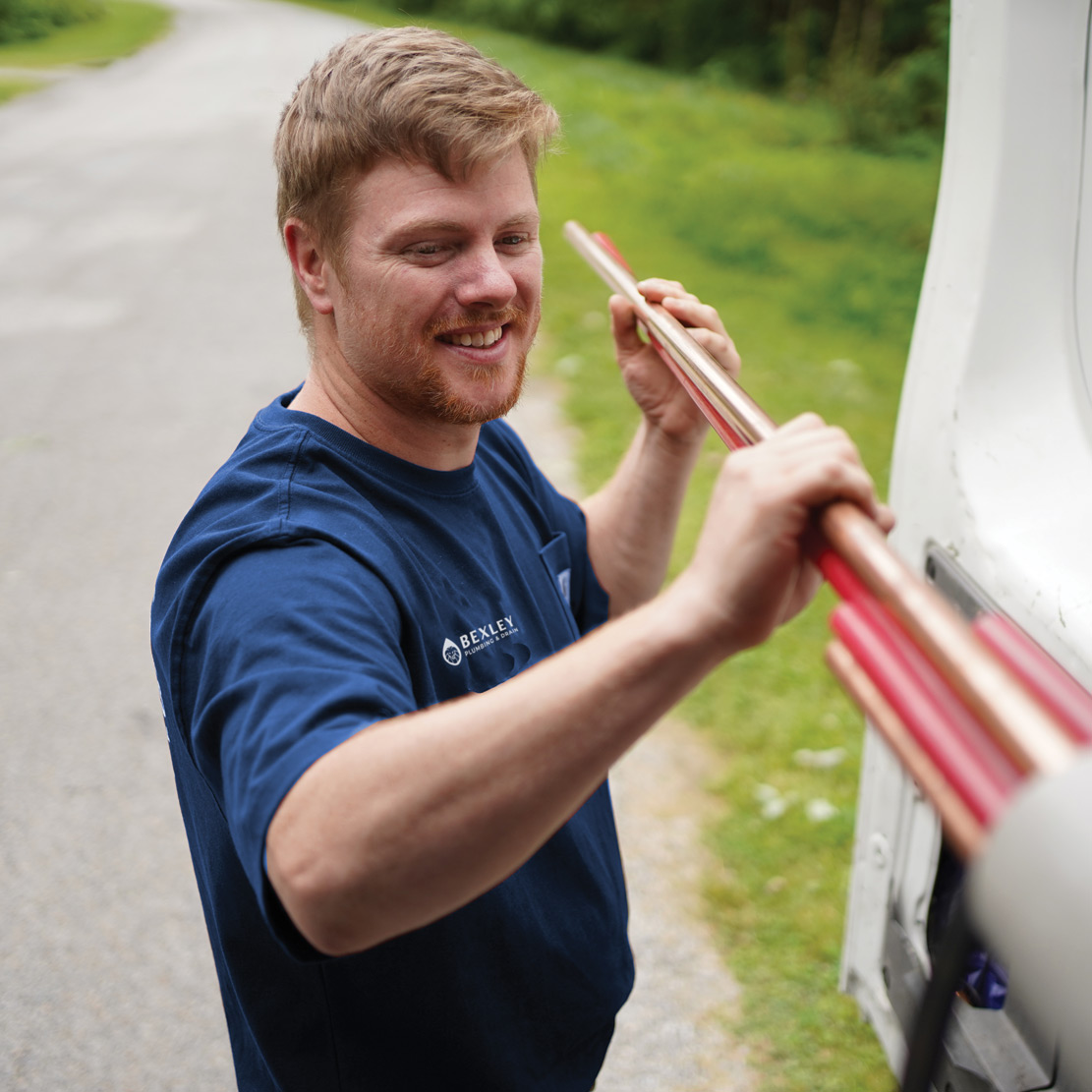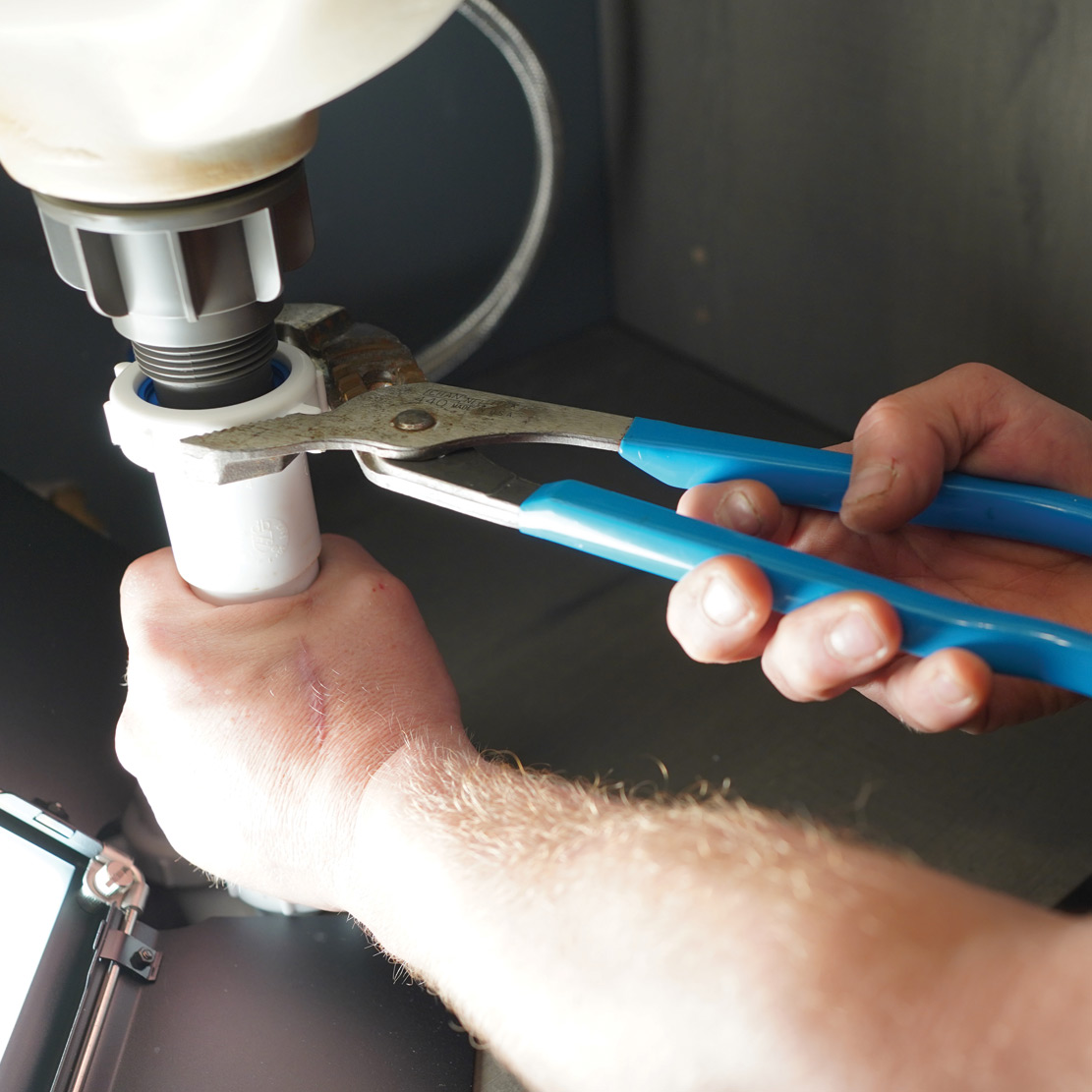 The Best Plumbing Deals for Bexley Residents!

Schedule Diagnostic Call
Schedule Now

Instant Online Estimate
Get a Free Estimate
Experiencing a Plumbing
Emergency
? Call
Bexley Plumbing & Drain
If you're in need of a 24/7 emergency plumbing service in Bexley, Ohio, look no further than the skilled plumbers of Bexley Plumbing & Drain. Our team is available to take your call at all hours—day or night—to help you with any plumbing issues that may arise. Whether it's a broken water heater or a backed-up sewer line, we'll be on the job right away to get things back up and running again ASAP.
We offer a wide range of services—from drain cleaning to leak detection, pipe repair and replacement—so no matter what type of plumbing issue needs attention, you can count on us for help. We even do inspections before large events like weddings or conferences so that you know everything will run smoothly when it comes time for guests to arrive!
At Bexley Plumbing & Drain, we treat our customers like family because building relationships with long-time clients is something we value highly here at our company. That's why we offer free estimates for all jobs as well as excellent customer service before, during, and after each job is completed by our staff members (you'll never see an unskilled worker behind one).