Tankless Water Heater

Installation, Repair

& Maintenance in

Greater

Columbus
Tankless water heaters have grown tremendously in popularity in the past few years. Also known as on-demand water heaters, these compact systems give you nice, heated water whenever it's needed and it only heats it when you're using it. This method for heating water eliminates the need for a bulky storage tank, which saves you considerable space. Although this type of water heater has a slower flow rate, it is the best option for a lot of homeowners and business owners, especially people who don't need a large amount of heated water all at once. When it comes to purchasing a new tankless water heater, seeking out professional installation is essential. This is intricate work involving plumbing and electrical components. When it comes to professional work, you need to consult a professional company. And that's where we come in… 
Bexley Plumbing & Drain's highly trained team of water heater professionals can ensure that everything is done properly, enabling you to enjoy dependable hot water whenever you need it. We can help determine which type of on-demand system is most appropriate for your specific needs, in addition to your budget. As a member of the Five Star Family (which has on staff a team of HVAC technicians and licensed electricians), we at Bexley Plumbing & Drain want you to enjoy the Five Star Difference today!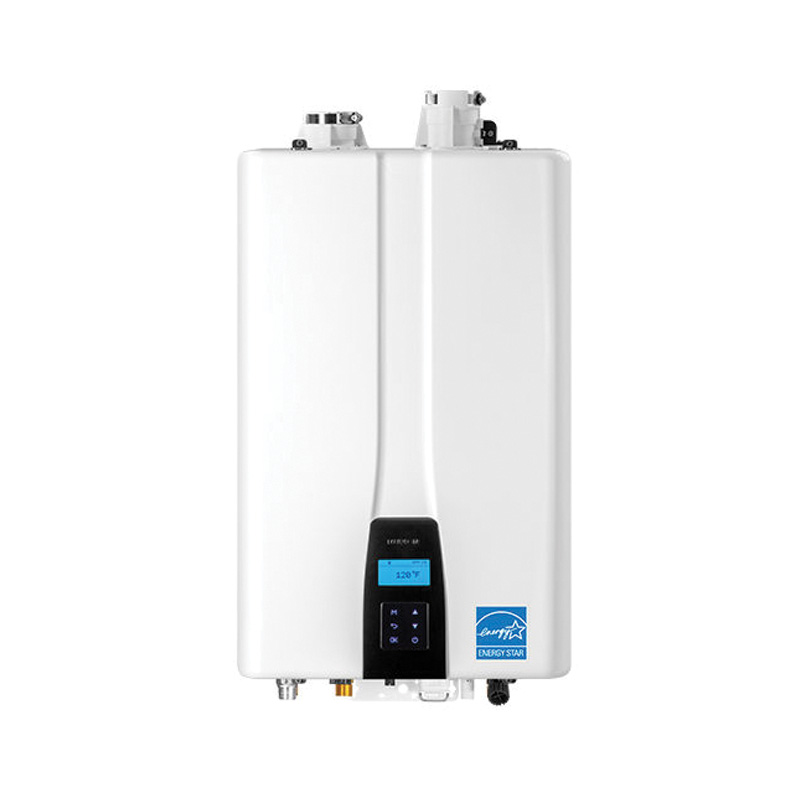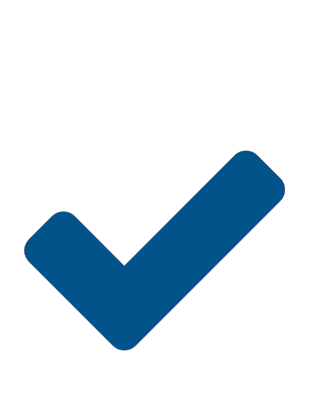 We're friendly and professional
We'll treat you with respect, and we'll always be on time.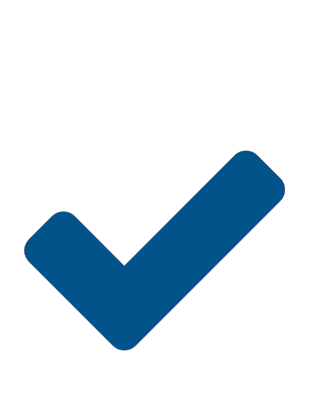 We're knowledgeable and experienced
Our plumbers have years of experience in the plumbing industry, so they can tackle any issue that comes up!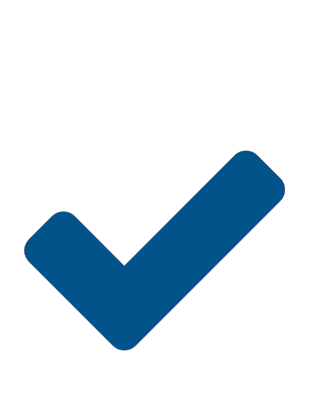 We're honest and reliable
We make sure everything is completed properly before leaving your home or business premises at the end of each day (or night).
How Do Tankless Water Heaters Work?
Because they're energy-efficient and provide hot water on demand, our new tankless water heaters are becoming increasingly popular in homes and businesses throughout Central Ohio. Because heating water and keeping it heated around the clock in a large storage tank requires a lot of fuel or energy, traditional water heaters have higher water heating costs than these new tankless iterations. However, they might cost a little more up front to install. No worries though! You make up for their installation costs with lower operating costs and longer lifespans. As an added bonus, tankless water heaters are also very convenient because they take up a lot less space. Because of these benefits, on-demand water heaters save customers money in the long run.
If you're in the market for a tankless water heater or looking for the best prices on tankless water heater installation in Greater Columbus or surrounding areas, you need to call Bexley Plumbing & Drain today! We are proud members of the Five Star Family. As a member of Five Star, we are able to offer all the top reputable brands of tankless water heaters such as Whirlpool, Amana, A.O. Smith, American Standard, Bradford White, Navien, and more. We are always ready to help you with any tankless water heater repairs, tankless water heater maintenance, tankless water heater installation, and tankless water heater replacement questions you have.
Benefits of Tankless Water Heaters
Are you thinking of upgrading to a tankless water heater? If so, you're in the right place. Tossing out that old tanked water heater for a compact and energy efficient tankless unit has a wide range of benefits. In any case, you're always in good hands with Bexley Plumbing & Drain; we are a proud part of the Five Star Brand. According to our team of tankless water heater professionals, tankless hot water heating units offer many benefits and advantages, including the following: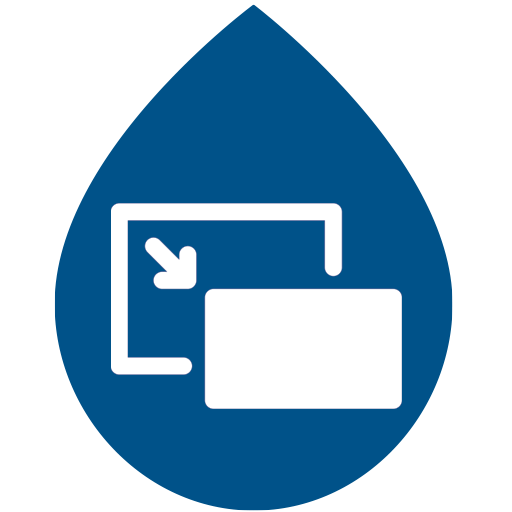 Tankless Water Heaters Need Less Space
When you don't need to keep a large water tank filled with heated water, you're free to install your water heater in far more convenient places. Tankless water heaters require less space. Their on-demand water heater technology take up a fraction of the space traditional water heaters take up. They can be installed under sinks and inside cabinets. Going from traditional water heater to a tankless water heater frees you up from all the space constrictions of a large storage tank.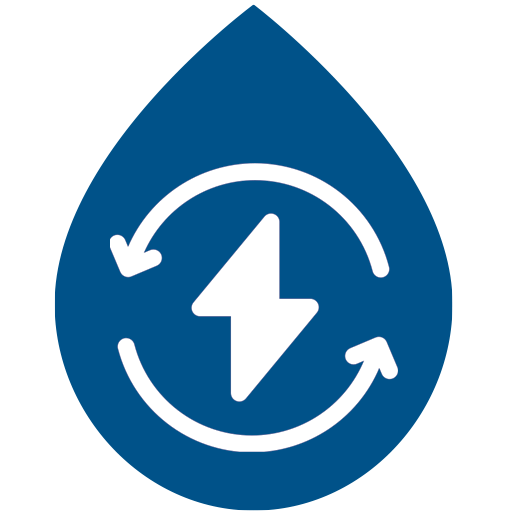 They're Much More Energy Efficient
Tankless water heaters save customers on water heating costs. Experts at Energy Star say switching to a tankless water heater can save you hundreds of dollars each year. These water heating systems save up to 50 percent more energy than the traditional water heater and they can provide heated water in high-demand areas like larger bathrooms, large kitchens, laundry rooms and other areas. Because of this, tankless water heaters pay for themselves.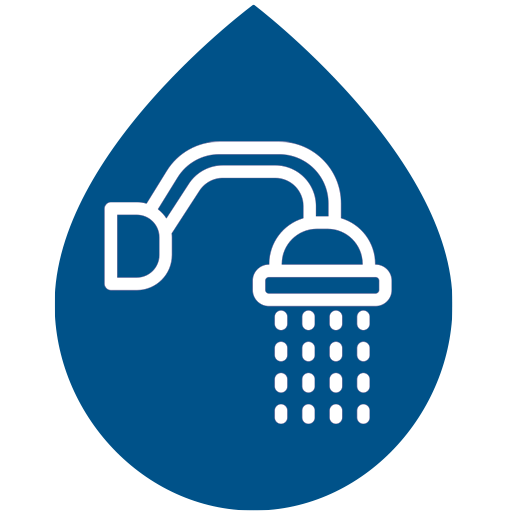 Hot Water is Always Available
Tankless water heaters are designed to heat water as quickly and efficiently as possible. This means the unit only heats up the water when it's needed and it isn't keeping a tank of hot water on supply around the clock. Traditional unit require a lot more energy and they tend to cost more. Using an on-demand water heater, homeowners don't have to give up better performance for space and energy efficiency. This is a huge plus.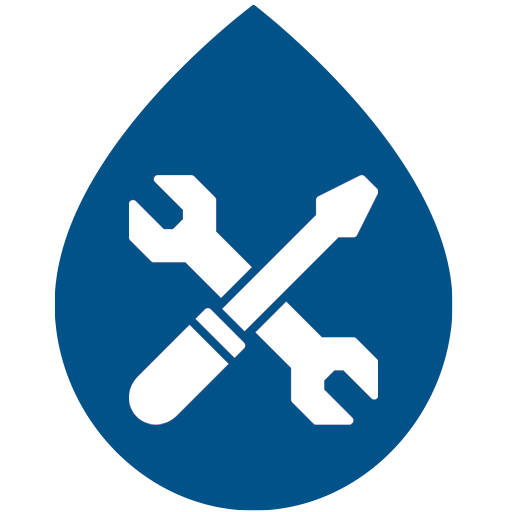 On-Demand Water Heaters Require Less Maintenance
Traditional tanked water heaters should be professionally maintained once a year. In some cases, they should be inspected two times each year or every six months. Tankless water heaters, nevertheless, require less maintenance, depending on the quality of your water. If your water isn't very hard, tankless water heaters can run for up to five years without needing professional maintenance. This underscores the importance of having a water softener with a tankless water heater because if you have hard water, you need to be cleaning your water heater about once each year to remove mineral build up around the heating element. For DIY maintenance, you can flush the system with a vinegar solution for about an hour to remove leftover sediment.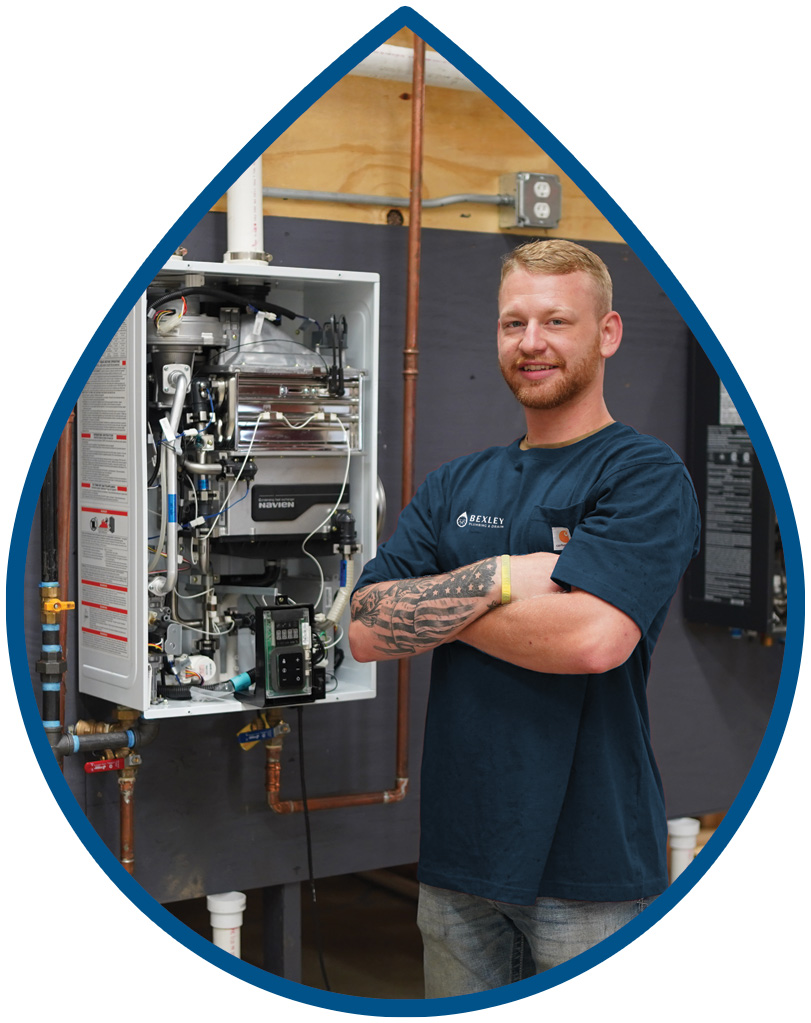 Professional Tankless Water Heater Services Available Throughout Central Ohio
Tankless water heaters offer an excellent alternative. Tankless water heaters provide hot water on demand, which makes them far more energy-efficient than traditional-style storage tank water heaters. In a tankless water heater, cold water travels in through the tankless system and is heated in a heat exchanger that uses gas or electricity. Tankless water heaters provide a supply of hot water that lasts until you turn off the tap.
If you're thinking of going tankless with your water heater, you're in the right place! Bexley Plumbing & Drain offers cheap tankless water heater installation services, cheap tankless water heater repairs and cheap tankless water heater maintenance throughout Central Ohio. Our professional water heater services are offered at prices that are fair, highly competitive and affordable. You won't find better products at lower prices. Match this with our level of professionalism and you'll see why we are a part of the Five Star Brand. Our hot water plumbers are knowledgeable, friendly and fast. If you've ever struggled finding a good plumber who responds in a timely manner, does good plumbing work and charges standard plumbing prices that are affordable, you know finding the best water heater contractor isn't easy. Far from it! But that's where we at Bexley Plumbing & Drain come in.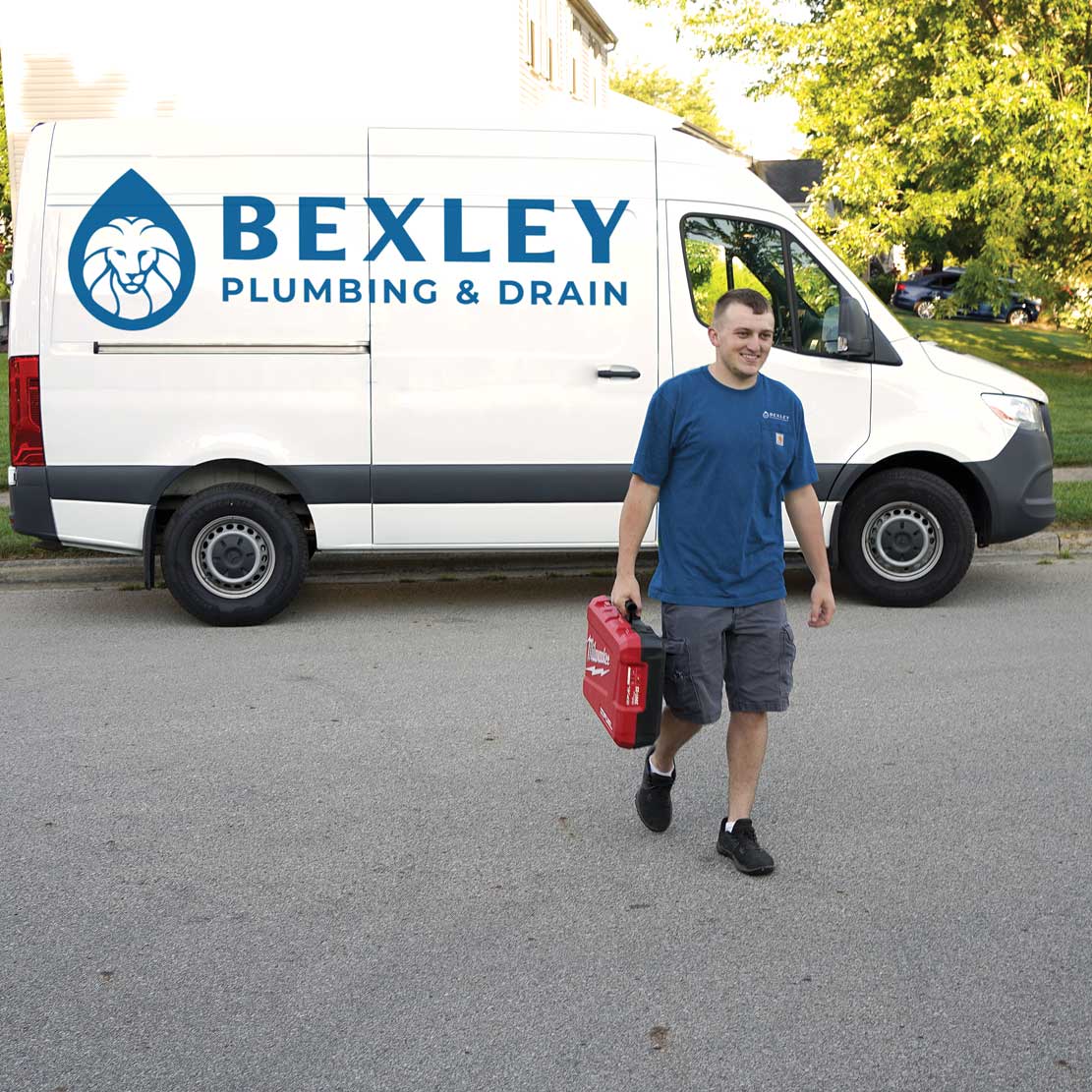 Frequently Asked Tankless Water Heater Questions
At Bexley Plumbing & Drain, we are always committed to helping our amazing customers and we are here to answer any questions they might have related to their plumbing repair and plumbing maintenance systems. We also answer questions related to HVAC and electrical work, whether online or in person as part of a free in-home consultation. We offer the most quality plumbing solutions at the best prices. Our job is to make sure you're able to live comfortably in an affordable way. We are also 100% committed to complete customer satisfaction across the board. Call us at (614) 368-9371 if you have any questions.
Why should I buy a tankless water heater?
Tankless water heaters offer you hot water on demand. This makes them far more energy-efficient than traditional-style storage tank water heaters. In a tankless water heater, coldwater travels through the tankless system and is heated in a heat exchanger that uses gas or electricity. Tankless water heaters provide a supply of hot water that will last until you turn off the tap.  
How long does a water heater last?
On average, a traditional water heater should last from 6 to 13 years. Remember, this is only an average. The actual lifespan of your water heater is strongly dependent on how well the equipment is cared for and how well it's maintained. Draining and flushing needs to be performed regularly, as per our experts' recommendations. Call us if you have questions.
Why did I run out of hot water all of a sudden?
Water heaters that suddenly stop producing hot water might not be getting enough power. You also need to check to see if you've tripped limit switch. Moreover, you might have a failed heating element causing the problem. Check your water heater's circuit breaker or electrical panel to make sure it wasn't tripped as well. If the circuit breaker has been tripped, try turning it off, then try turning it back on and see if it works. If it still doesn't work after doing this, give us a call. We can come over and perform water heater diagnostics. We offer cheap plumbing diagnostics throughout Central Ohio. Our prices are lower than anyone else in the industry
Experiencing a Plumbing
Emergency
? Call
Bexley Plumbing & Drain
If you're in need of a 24/7 emergency plumbing service in Bexley, Ohio, look no further than the skilled plumbers of Bexley Plumbing & Drain. Our team is available to take your call at all hours—day or night—to help you with any plumbing issues that may arise. Whether it's a broken water heater or a backed-up sewer line, we'll be on the job right away to get things back up and running again ASAP.
We offer a wide range of services—from drain cleaning to leak detection, pipe repair and replacement—so no matter what type of plumbing issue needs attention, you can count on us for help. We even do inspections before large events like weddings or conferences so that you know everything will run smoothly when it comes time for guests to arrive!
At Bexley Plumbing & Drain, we treat our customers like family because building relationships with long-time clients is something we value highly here at our company. That's why we offer free estimates for all jobs as well as excellent customer service before, during, and after each job is completed by our staff members (you'll never see an unskilled worker behind one).