Water Heater & Water Softener Experts Serving Central Ohio
At Bexley Plumbing & Drain, we believe no one should have to go without clean water or heated water in our modern world. In fact, we also believe having clean water that's heated on-demand is such a basic necessity for modern life that we make our plumbers available 24/7 for whenever there's an issue. To ensure water heaters and water treatment systems last as long as possible, we also install only top-of-the-line water treatment systems and water heaters at the most affordable prices throughout Central Ohio. We offer amazing in-house financing options and payment plans throughout the year and we stand behind all our products with warranty coverage you won't find anywhere else.
If you need emergency water heater services or water softener services anywhere in Central Ohio, we at Bexley Plumbing & Drain are the company to call! We offer water heater repairs, water heater maintenance, water heater installations, water softener installations, water softener repairs and water softener maintenance services throughout Greater Columbus. We offer all types of residential and commercial water treatment and water heating systems at prices you won't find anywhere else with customer satisfaction 100% guaranteed.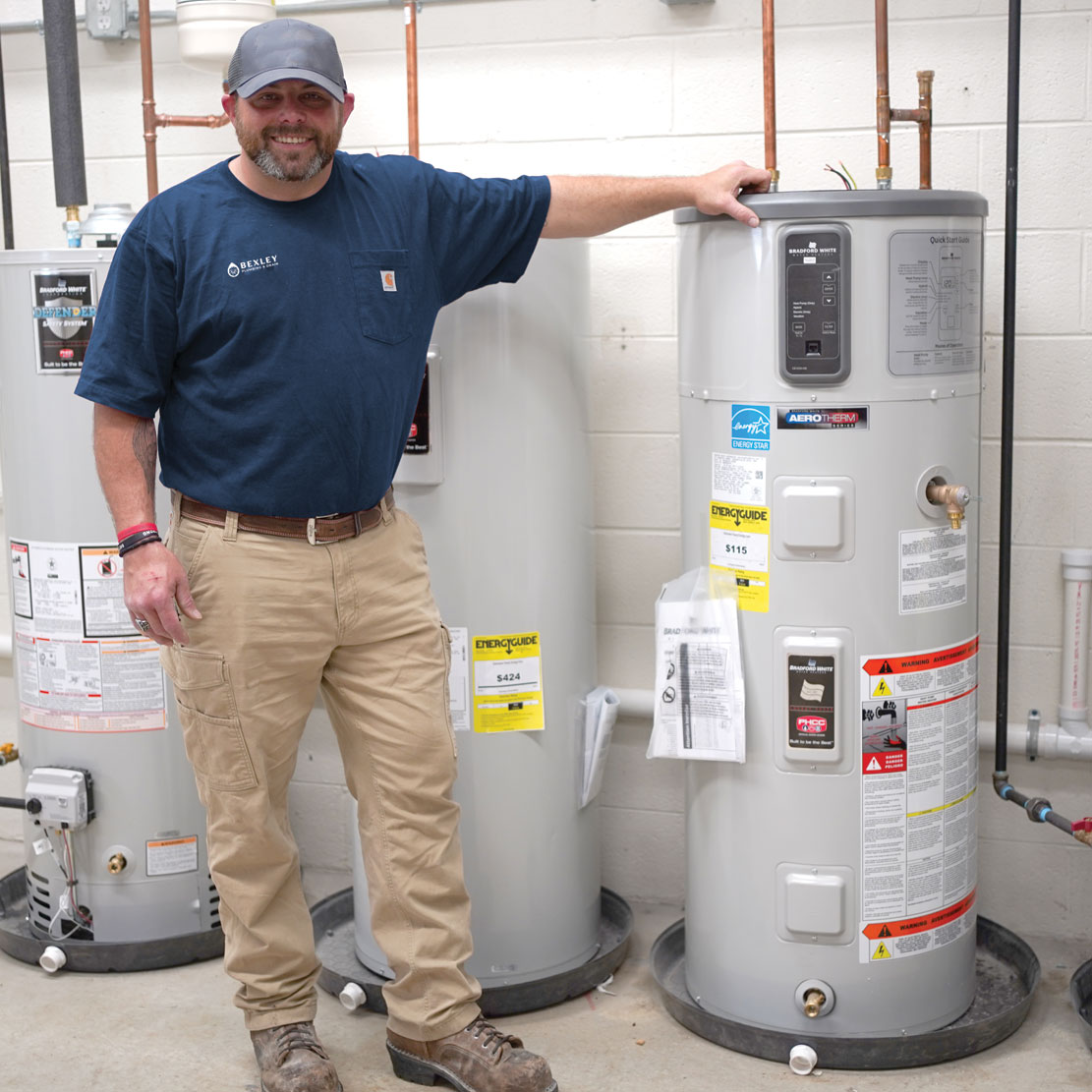 Choosing the Right Water Heater for Installation
If you're trying to find the best brand, make and model of water heater for your home or business, you should consider several factors like type of fuel, the fuel availability, overall project cost, space availability, energy efficiency and total installation costs. Because choosing the best type of water heater can be a bit of a challenge, we at Bexley Plumbing & Drain pull out all the stops for our amazing customers! We help you find the best water heater for your circumstances at the best prices.
If you're looking to install a new water heater, call Bexley Plumbing & Drain right away for the best prices on the plumbing industry's best water heaters. As a leading water heater professional serving all of Central Ohio, we can take you through the whole process of choosing the best water heater and answer all your questions in a timely manner. We sell and install all the best and most well-known brands, including Navien, Kenmore, Whirlpool, A.O. Smith, American Standard, Amana, Rheem, Bradford White and more.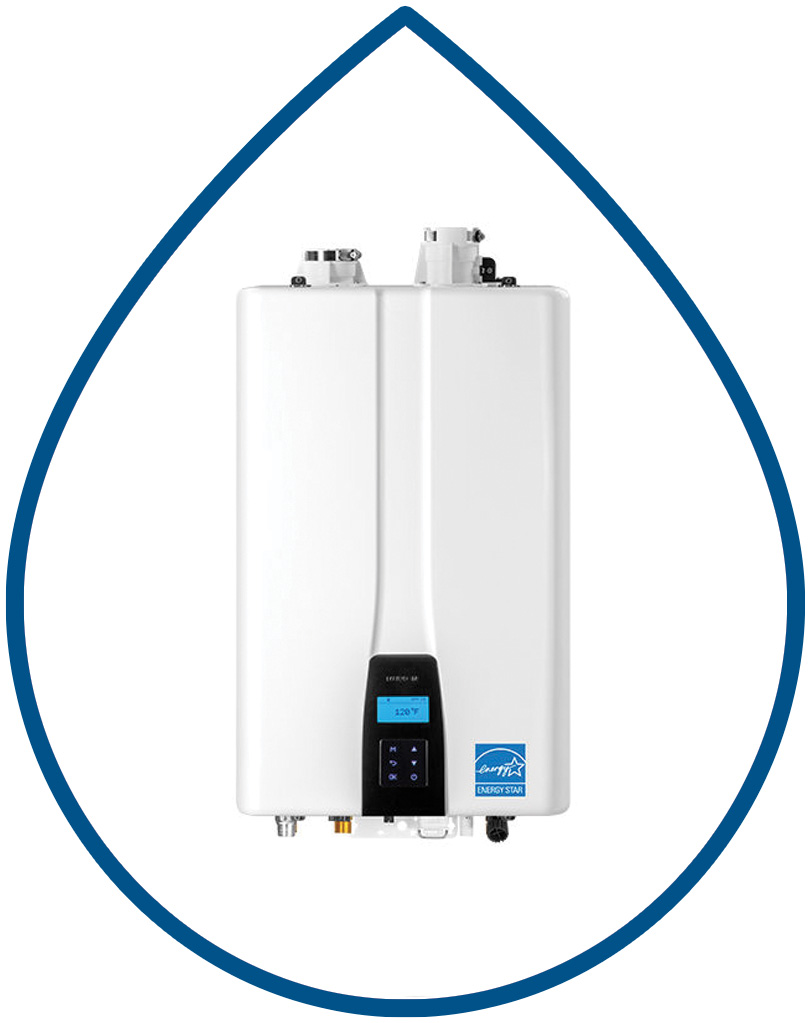 Tankless Water Heaters
Tankless water heaters didn't truly hit the mainstream in the U.S. until the 1990s. Since that time, they have only increased in popularity. Tankless water heaters are also called on-demand water heaters. Unlike their conventional predecessors, tankless water heaters don't store heated water. Because of this, they can be incorporated into any existing centralized water heating system. Or, they can be installed in smaller spaces for quick water heating in remote parts of a home or business. To learn more about tankless water heaters, call Bexley Plumbing & Drain today.
Gas Water Heaters
Because gas water heaters are much easier to install and they cost about one-third the cost of an electric water heater, gas water heaters are extremely popular money-saving options. A lot of residential and commercial water heaters use gas (either natural gas or propane), with various appliances. Because of this, gas is often the best choice when installing a new water heater. If your home or business has access to natural gas or propane, you should call us to see if installing a gas water heater might be the best option for you and whether it could help you save money. Call us at Bexley Plumbing & Drain today for affordable gas water heater installation services backed by our 100% customer satisfaction guarantee across the board.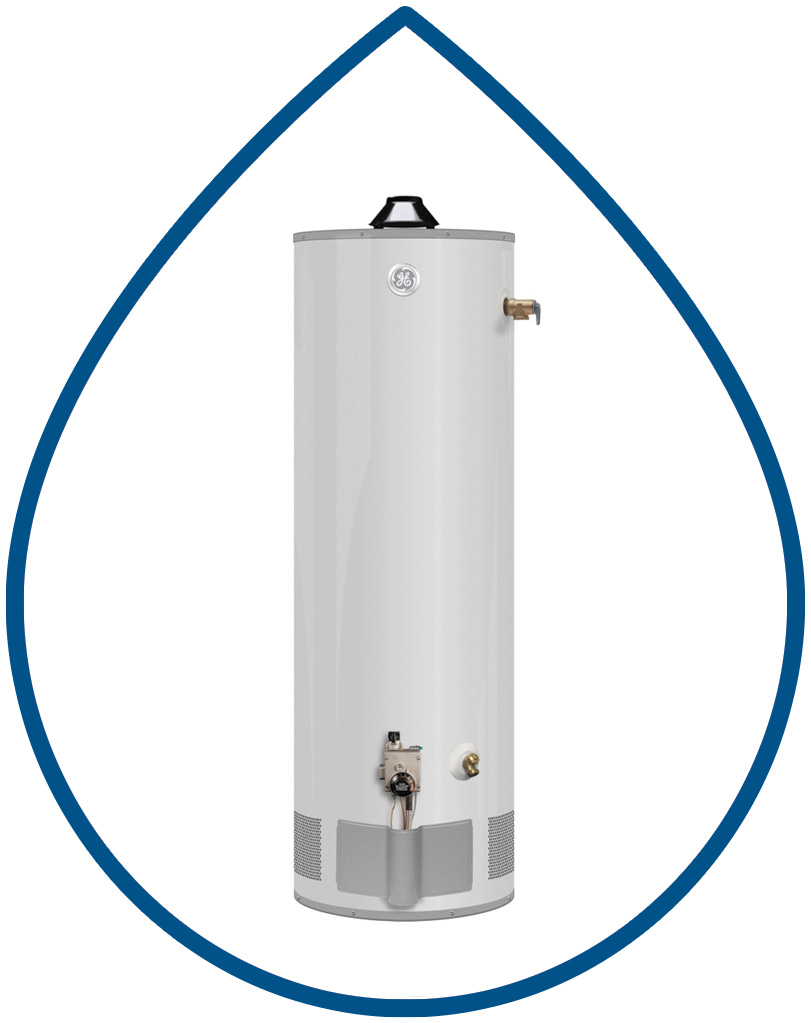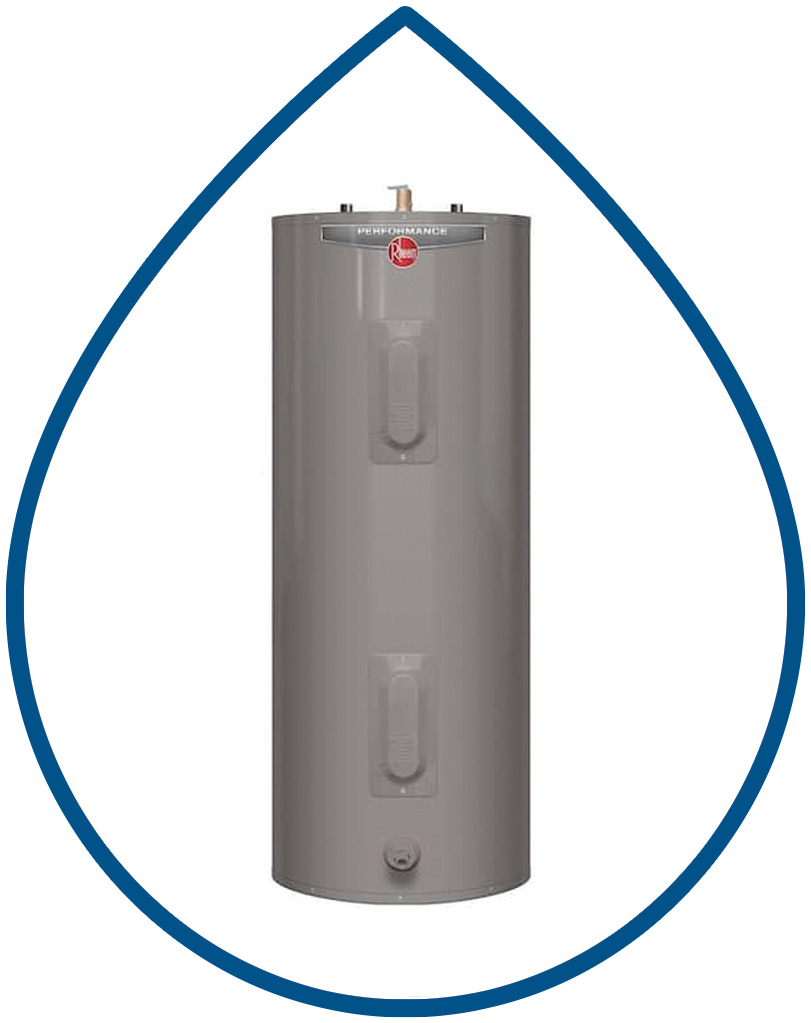 Electric Water Heaters
Electric water heaters have many advantages, some of which include the fact they're always a lot easier (and cheaper) to install. They're also much easier to use, and much better for the environment. While they might cost less to install up-front, nevertheless, electric water heaters can cost more to use. If you're comparing the efficiency of an electric water heater to that of a gas water heater, you'll find that electric heaters are much more energy efficient. As the area's leading electric water heater installation experts, we at Bexley Plumbing & Drain are happy to discuss whether electric water heaters are a good option for your home or business. We offer electric-powered tank water heaters, tankless electric water heaters, and other electric water heaters.
Water Softener Repair, Installation & Maintenance Services throughout Central Ohio
A good working water softener enables plumbing systems to last longer while benefiting any major household appliances that might be connected to the water supply. Water treatment systems are also tied to healthier water quality, which tastes better and is better for overall health.
Water softeners use an ion-exchange process to remove undesirable minerals (like iron, magnesium and calcium) from the water supply in a home or business. This stops calcium from building up, preventing rust stains and other types of minerals from depositing on plumbing and water-related equipment, including sinks, bathtubs and appliances. Soft water also improves cleaning ability and makes cooking better and easier while also improving water's taste. This higher quality of water prolongs the life of your plumbing and other household appliances. Keep in mind the type of water softener you use can have a major impact your home's water pressure levels. Smaller tanks tend to decrease water pressure while larger tanks increase it. If you need help with a water softener or water treatment system, having a plumber install your water heater is always highly recommended. Experts say hiring a professional plumber for this type of work allows your plumbing system to last as long as 20 years or more on average, if not longer, provided you change your water filters when necessary.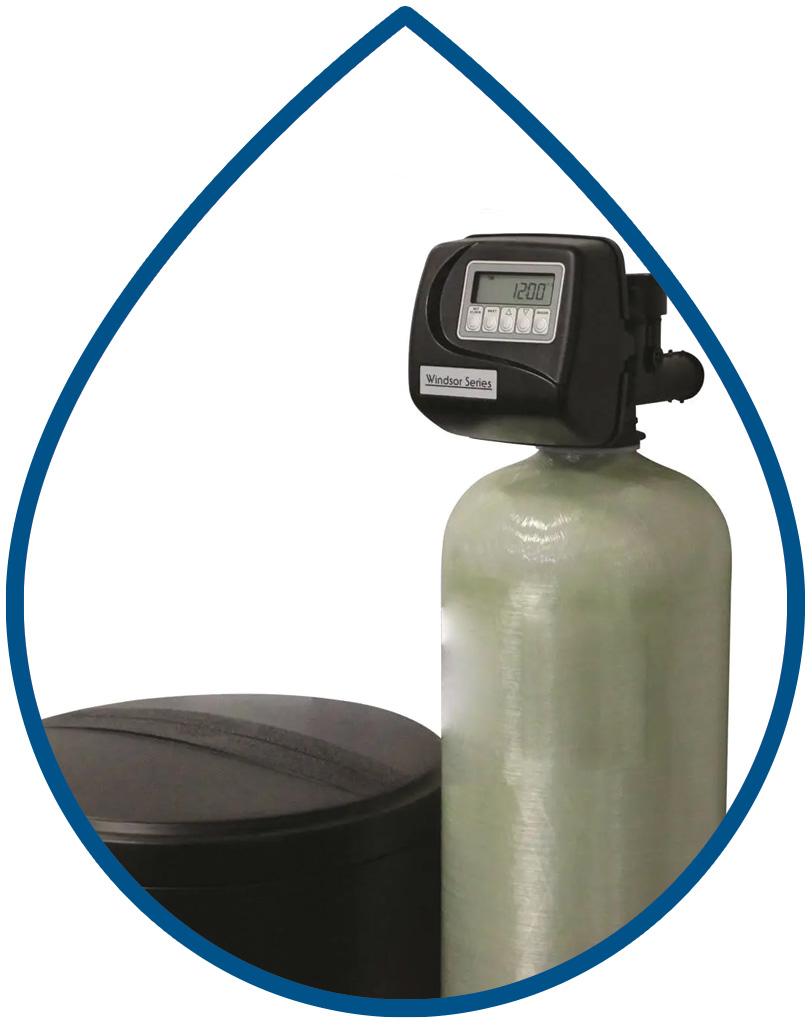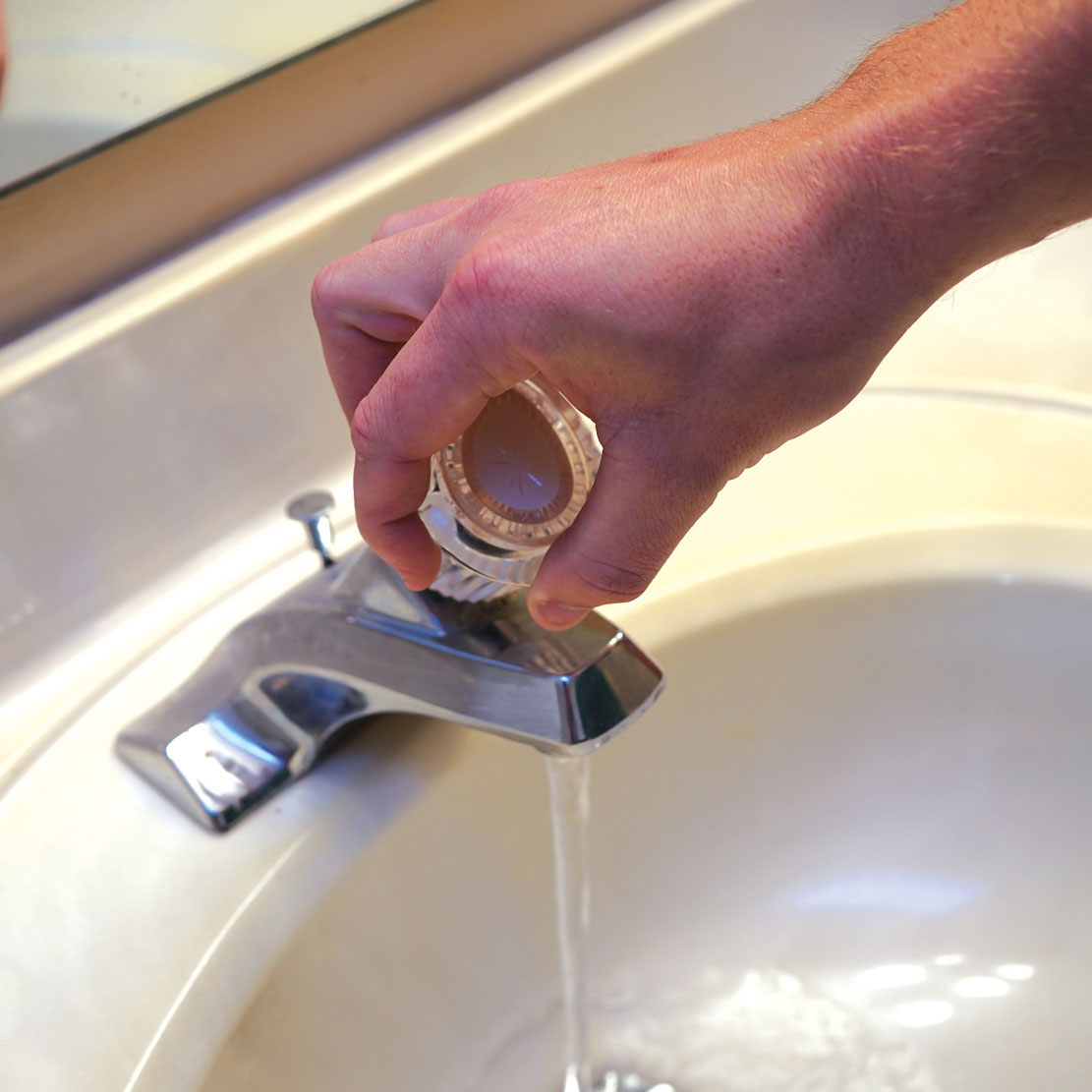 Frequently Asked Water Heater & Softener  Questions
At Bexley Plumbing & Drain, we are always committed to helping our amazing customers and we are here to answer any questions they might have related to their plumbing repair and plumbing maintenance systems. We also answer questions related to HVAC and electrical work, whether online or in person as part of a free in-home consultation. We offer the most quality plumbing solutions at the best prices. Our job is to make sure you're able to live comfortably in an affordable way. We are also 100% committed to complete customer satisfaction across the board. Call us at (614) 368-9371 if you have any questions.
How long should a water heater last?
If you're wondering how long your water heater should last, the answer is that it depends on your situation. If you use your heater for 10 years and then replace it, the odds are good that will be a good length of time for the new one. If you have a tankless model and don't use it much, however, consider that those can last up to 20 years before needing replacement or repairs.
The best way to know whether or not this is something worth thinking about is by talking with an expert like us at Bexley Plumbing & Drain. We'll be able to help figure out what kind of water heater would work best for your situation and then install it so that everything runs smoothly from start to finish!
What size water heater do I need?
The size of your home, the number of people in your home, and how many showers you take are all factors that determine how large a water heater you need. If you have three bedrooms and two bathrooms with one shower per person, then an 80-gallon hot water heater may be sufficient to meet your needs.
However, if you have six bedrooms and four bathrooms with two showers per person (or more), then a 100-gallon hot water heater would be best for your family's needs.
These examples do not include any other appliances such as dishwashers or washing machines that might be running at the same time as the showers. If those are also running during peak times of day when most people are taking baths or doing laundry, then these appliances could require even more hot water than what is needed in just one houseful of people!
What is hard water?
Hard water is water that has a high mineral content. When you shower, wash clothes, or do dishes with hard water, you're likely to notice a film left behind on your skin and clothes. Hard water can also lead to several problems with appliances and plumbing in the home, like clogged pipes, rusty fixtures, and damaged dishwashers.
Experiencing a Plumbing
Emergency
? Call
Bexley Plumbing & Drain
If you're in need of a 24/7 emergency plumbing service in Bexley, Ohio, look no further than the skilled plumbers of Bexley Plumbing & Drain. Our team is available to take your call at all hours—day or night—to help you with any plumbing issues that may arise. Whether it's a broken water heater or a backed-up sewer line, we'll be on the job right away to get things back up and running again ASAP.
We offer a wide range of services—from drain cleaning to leak detection, pipe repair and replacement—so no matter what type of plumbing issue needs attention, you can count on us for help. We even do inspections before large events like weddings or conferences so that you know everything will run smoothly when it comes time for guests to arrive!
At Bexley Plumbing & Drain, we treat our customers like family because building relationships with long-time clients is something we value highly here at our company. That's why we offer free estimates for all jobs as well as excellent customer service before, during, and after each job is completed by our staff members (you'll never see an unskilled worker behind one).